Here are 35 awesome USA trip ideas that will get you really excited about exploring America. We have traveled to all 50 states and can wholeheartedly tell you there are some incredible destinations in the United States. There are just as many USA bucket list adventures as there are around the world and this list will prove it to you!
If you are taking a trip to the USA, you'll find that America is filled with majestic natural landscapes. The most beautiful states in the US have incredible waterfalls, beaches, mountains, slot canyons, and more. There are terrific cities to explore too. So let's get started with the best places to visit in the USA.
Our Favorite Resources to Plan a Trip to the USA
The Top USA Road Trip Ideas
Whether they are close to home or far away, road trips are awesome. It let's you get up close and personal with a destination without being stuck in one place. Road trips are great for traveling with your significant other, a family vacation, spending time with a parent, or a girlfriends getaway.
1. California Coast is the Ultimate Bucket List USA Road Trip
California Pacific Coast Highway from San Diego to Big Sur (427 miles) is filled with beautiful places to see and fun things to do. Some people continue on to San Francisco and further, adding an additional 150+ miles. There is 840 miles of California coastline to explore. No wonder it's on everyone's USA bucket list.
Southern and Northern California offer completely different experiences. Stop at some or all of the 13 Prettiest Beaches in Southern California or stop overnight at some of the cutest California beach towns. This is a great trip year round.
2. The Pacific Northwest Has Multiple Road Trip Options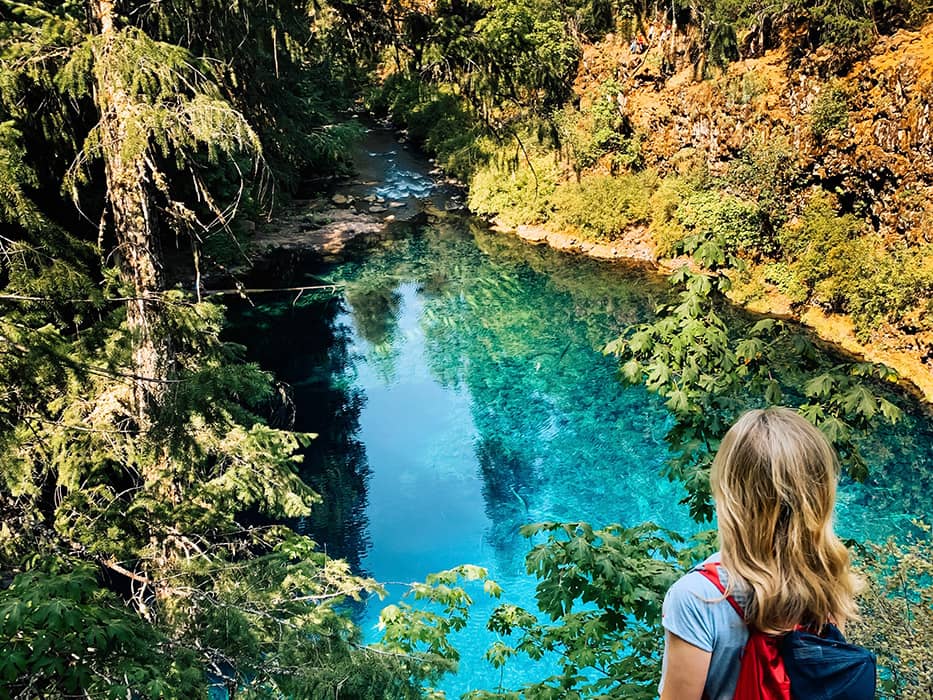 I'll be honest, we never considered Oregon a bucket list USA destination and we had been a few times. But spending 2 months touring Oregon in 2020, completely proved us wrong.
If you head straight up the Oregon coast, and see all the amazing Oregon beaches, you'll see why. Then venture inland on one of the Oregon Scenic Byways and you'll be completely blown away by the beauty of Central Oregon and our new favorite active city of Bend, Oregon. We took inflatable kayaks are had such a blast!
Oregon is best in summer but fall is absolutely gorgeous. See incredible foliage around the state and fun harvest festivals in the Willamette Valley and Mt Hood/Columbia River Gorge Area. Winter skiing at Mt. Hood and Mt. Bachelor in Oregon is also amazing.
Don't forget to go up to Washington state too. If you love hiking and backpacking, you cannot miss Mount Rainier National Park or Olympic National Park. Climbing to the 14,409′ summit of Mount Rainier is on the bucket list of many USA climbers.
3. Make Sure Alaska is on Your USA Bucket List – It's Amazing!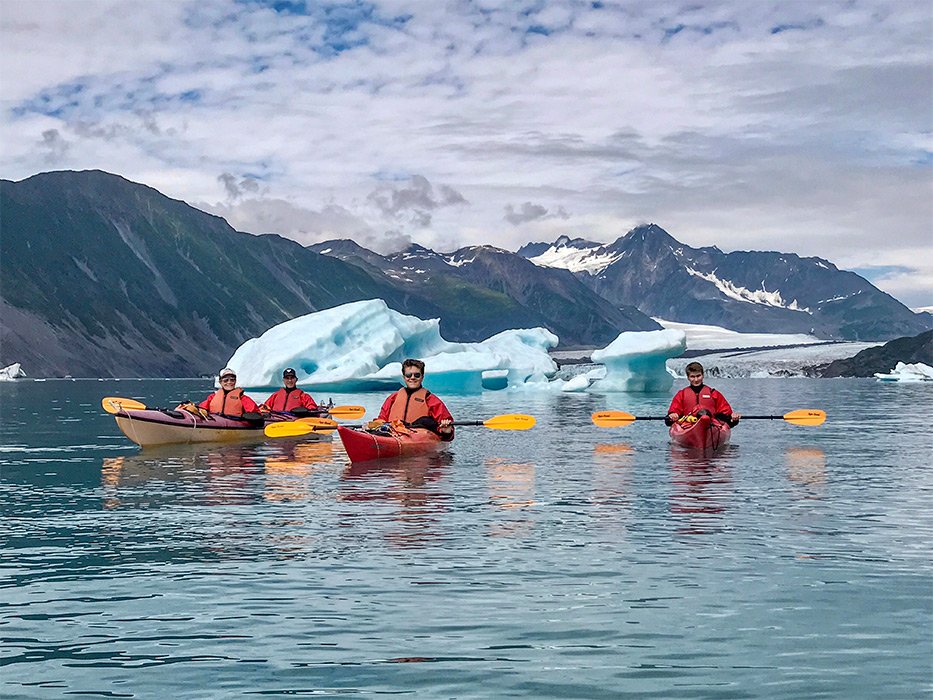 A lot of people think of Alaska as a cruise destination but a 7 to 10 Day Alaskan Road Trip and spending time in Denali National Park is so much more exciting. Kayak through iceberg lagoons, zipline through forests, see massive glaciers calve into the ocean, watch bears fishing for salmon, or flightsee around Denali, one of the tallest peaks in the world.
You may not think of Alaska as a year round destination. While Alaska is at it's prime in summer, don't overlook the fall colors mid September that coincide with the later end of the salmon run for those that want to fish. Alaska is also a top spot for Northern Lights viewing between September and March.
4. A Southwest USA Road Trip Never Disappoints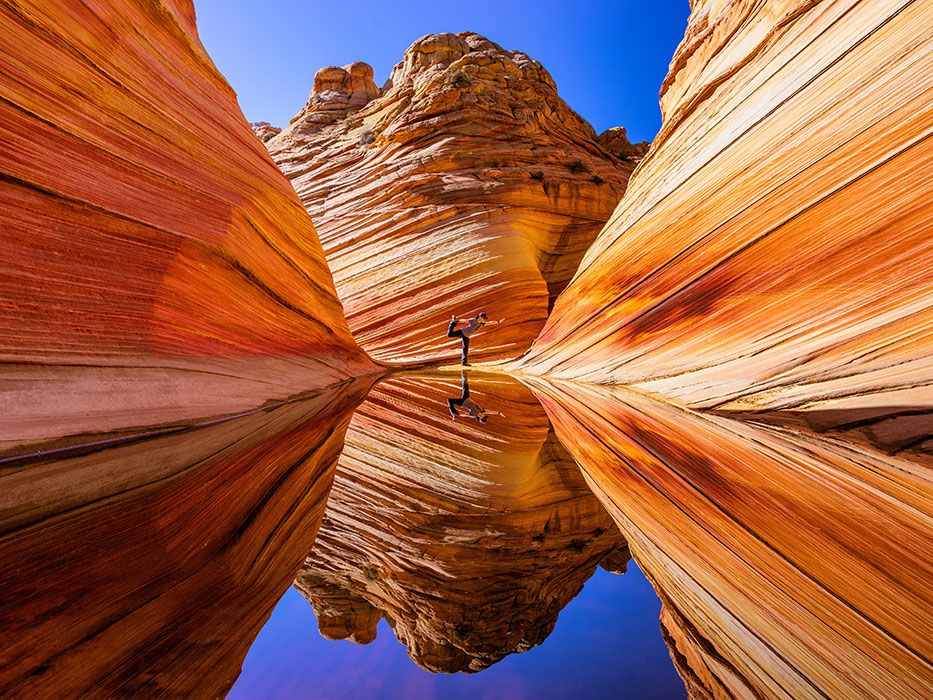 There are so many variations of a Southwest road trip but most involve really cool USA National Parks like Zion, Bryce, Arches, Grand Canyon, or White Sands.
There are incredibly interesting Native American sites like Antelope Canyon, Monument Valley and Havasupai. See slot canyons, waterfalls and more in Sedona Arizona, Utah, Nevada and New Mexico. The Southwest is visually stunning and full of fun activities.
Spring and Fall are ideal times for a Southwest road trip because it's the best weather. In Spring, the waterfalls and wildflowers peak and you can catch some fall foliage around Taos, New Mexico and many parts of Utah.
5. Route 66 is a Quintessential USA Road Trip
The full Route 66 road trip is 2,137 miles, filled with natural wonders and offbeat sightseeing, between Chicago, the Grand Canyon and Los Angeles. Do the whole route (2 weeks) or just a portion like California and Arizona.
You can also take this route on a cross country trip and veer off course to Durango, Colorado like we did. Route 66 starts at the Santa Monica Pier in Los Angeles and works its way through 7 states to Lake Michigan.
6. A Florida Keys Road Trip From Miami to Key West is A Unique USA Experience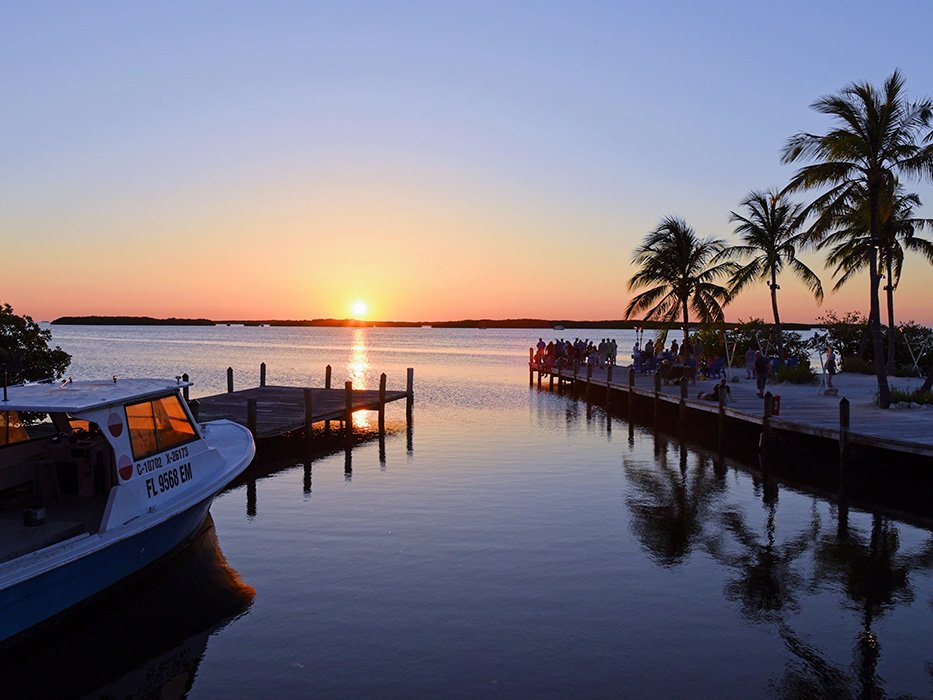 This road trip traverses the oversees highway, where 43 of 1,700 islands are connected by bridges, to the southernmost tip of Florida. You can drive from Fort Lauderdale or Miami to Key West in 4 hours.
Make the trip over a few days and stop at the 16 best stops from Miami to Key West. The north end of the Florida Keys has Biscayne National Park with crystal clear blue water and the world's 3rd largest coral reef system with lots of outdoor activities.
The peak time to visit the Florida Keys is from November through February when the weather is perfect in the 70s-80s, but it's also the busiest and most expensive.
Spring travel from March through May still has nice weather without the crowds Fall weather is lovely but it's also hurricane season so make sure you have trip insurance in case you need to cancel.
7. The East Coast is Full of Great USA Trip Ideas for Summer or Fall
A favorite East Coast road trip is from Rhode Island up to Maine It can be a romantic fall foliage trip or a great summer trip with kids to hit the beaches on Block Island, mansions in Newport, charming towns of Cape Cod, the Freedom Trail in Boston, lobstering in Maine or hiking in Acadia National Park. Check it all out on a New England Road Trip with Teens.
A Southern East Coast road trip will take you from the beaches of Florida to the historic towns of Savannah and Charleston with many historic sites and countless antique shops or markets. Myrtle Beach is a draw for so many recreational things to do. There are so many places to explore on the Eastern seaboard.
8. Mid South Road Trips
We did a short version of this trip through Tennessee where you can see the sights and sounds of Nashville, whiskey tasting in Lynchburg and Chattanooga.
Add on the Blue Ridge Parkway through the Great Smoky Mountains for fall foliage and a trip to the Biltmore Estate in Asheville, North Carolina. Incorporate coastal cities like Charleston if you have time and beautiful beach areas like the Outer Banks.
9. Lake Michigan Circle Tour is Amazing for Road Trippin' the USA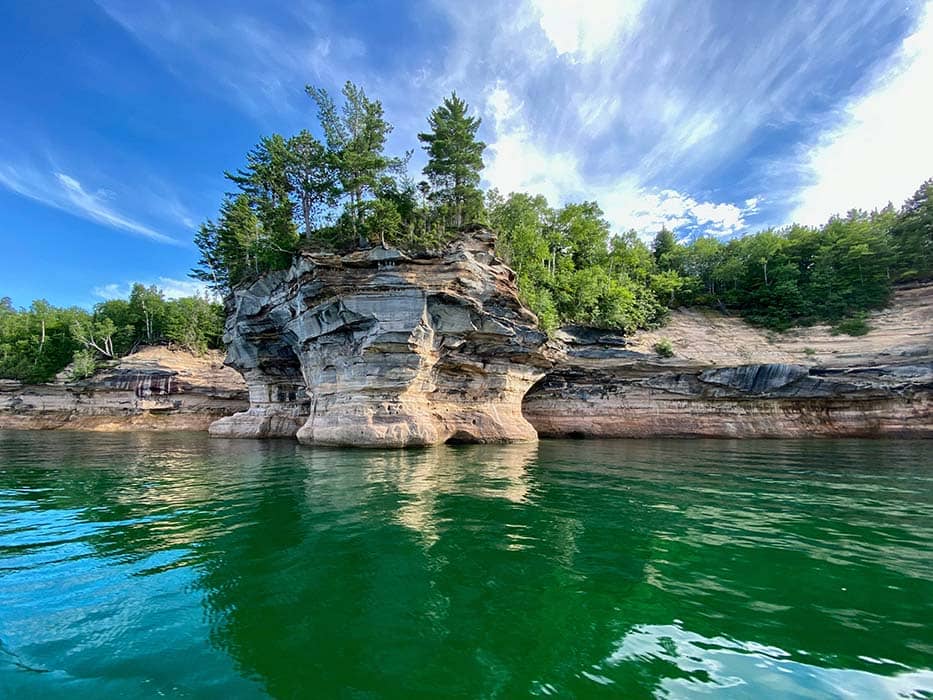 This trip will take you through Michigan, Wisconsin, Illinois, and a bit of Indiana. It's the prettiest summer trip that's perfect for families and you can combine it with a Midwest college tour.
Chicago is such a cool city especially in summer. If you've never been to Wisconsin, get it on your list ASAP for a summer or fall trip with foliage and football.
Don't miss Pictured Rocks National Lakeshore and Sleeping Bear Dunes at the top of Michigan for beautiful beaches and interesting landscape.
10. The Road to Hana is Definitely a Bucket List USA Trip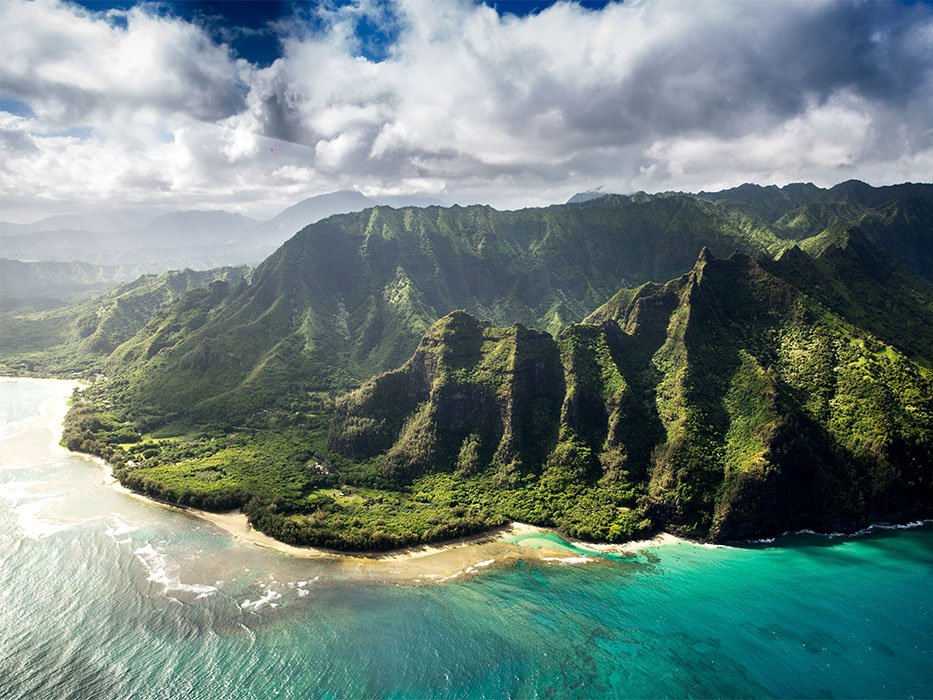 The famed Road to Hana in Maui is more of a long, scenic drive than a road trip. In 59 miles, you will want to stop at every waterfall, black sand beach or interesting view point.
Another great Hawaiian drive on the big island of Hawaii from Hilo to Honokaa is Hamakua Coast Drive. Big wave season is from the end of October though March on the North Shore of Oahu. We've been dying to see the 30-50 foot waves in person. Hawaii has year round amazing weather.
---
Best National Parks to Visit in the USA
We bought a National Park Pass and have been national park obsessed lately. There is nothing better than getting out in nature to have a true vacation and there are so many great national parks to visit in the US.
11. Grand Canyon National Park in Arizona
Grand Canyon National Park is the most jaw dropping national park that offers mind-blowing vistas and awesome adventures. You can hike from rim to rim, go river rafting or just visit multiple view points. If you've never been, you absolutely have to go.
Combine the Grand Canyon with other nearby spots in Arizona like Sedona, Page and Monument Valley,
12. Arches & Canyonlands National Parks in Moab, Utah
Arches National Park in Utah has spectacular natural arches and bridges. It's right by Canyonlands where I shot the unretouched photo above on my iPhone. It is crazy beautiful in real life.
You can stay in Moab to visit both parks. Without having an airport nearby, you will probably want to see other parks on your way there like Zion. We put together a video of our Utah top 10 and a 20 Must See Places in Utah blog post with even more. Can you tell that we are crazy about Utah?
13. Zion & Bryce National Parks
With over four million visitors each year, Zion National Park has some of the best sights in America. There are many different trails to explore with spectacular views and hikes that range from easy to difficult. The precarious Angel's Landing hike and wading upstream in the Narrows are bucket list USA adventures not to be missed.
Spend one Day in Bryce Canyon National Park to hike on trails surrounded by spectacular Hoodoos. Take a scenic drive through the park to visit multiple viewpoints of the stunning amphitheater and other geological features.
14. Kenai Fjords National Park in Alaska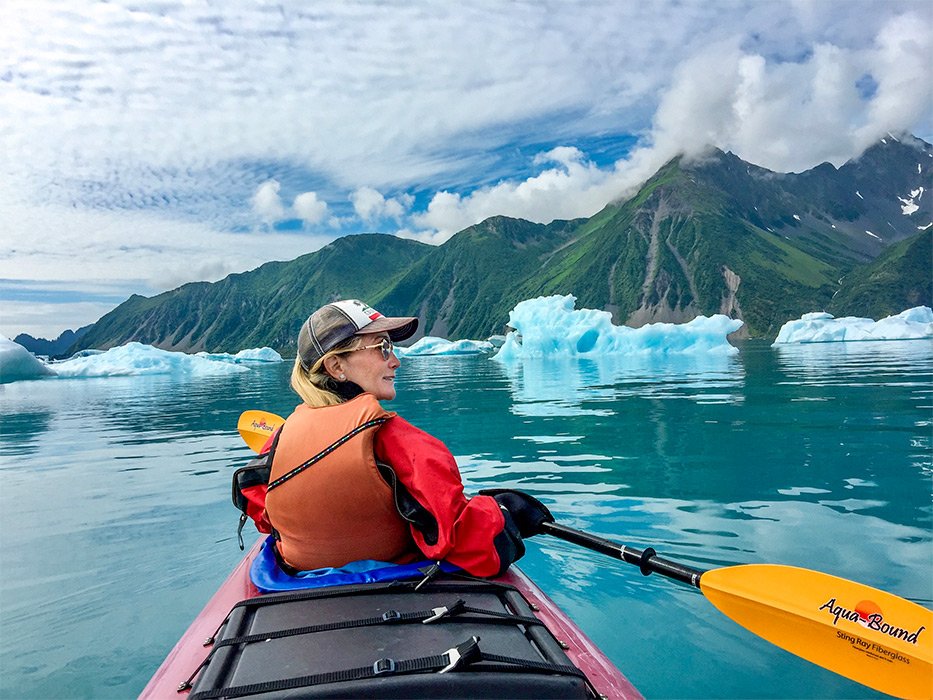 Kenai Fjords National Park is one of the most beautiful and underrated places in Alaska. If you're looking for things to do, here are some of the best: take a hike to Exit Glacier, go iceberg kayaking in Bear Glacier Lagoon or take whale watching trip to see incredible marine life along with massive calving glaciers.
Alaska has 8 National parks to choose from and each features magnificent landscapes and activities. No matter which you choose, you're guaranteed an amazing Alaskan experience!
15. Yosemite National Park in California
Tucked away in California's Sierra Nevada Mountains, Yosemite National Park is one of the world's most incredible natural landscapes immortalized in Ansel Adams photographs. With more than 1,200 square miles to explore, there are plenty of sights worth seeing in this national treasure.
Catch sunrise lighting up soaring granite cliffs of El Capitan and Half Dome from Tunnel View. Then head to the thundering waterfalls of Yosemite Valley and picturesque hiking trails. In February, catch the bucket list moment when Horsetail Falls lights up from the sunset to create the "firefall."
16. Joshua Tree National Park in California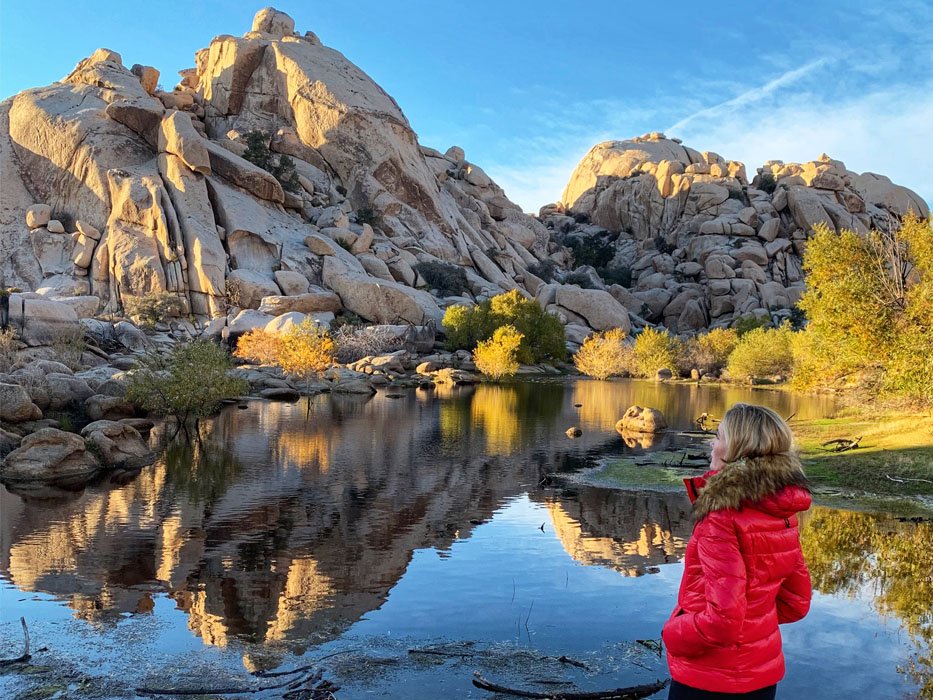 Joshua Tree is the most low key, surprisingly wonderful national parks. It is named after the trees native to the region, and it consists of 760,000 acres. More than 2,500 species live in this area making it one of the most biodiverse regions in North America.
We highly recommend doing a little slow travel here. You can go rock climbing, take hikes, see stars at night like you've never seen before or just take in the vibe at a cool Airbnb.
17. Yellowstone & Grand Tetons National Parks in Wyoming
Yellowstone National Park has Old Faithful Geyser that shoots 200 feet into the air, Lamar Valley full of bison, and it's own Grand Canyon, but one of the prettiest sites is the Grand Prismatic Spring. Plan for plenty of driving time between the sites.
At next-door neighbor Grand Teton National National Park, you can boat, float, fish, hike and camp with the Teton mountain range and Snake River as your backdrop.
18. Glacier National Park in Montana
Glacier National Park has over 1 million acres of wilderness and some of the most jaw dropping scenery. It's a hiker's paradise but you'll also find other adventures like whitewater rafting, photographing wildlife, kayaking, fishing and more.
Don't miss the drive up Going-to-the-Sun Road, which bisects the park from east to west. The road climbs over 6,000 feet (1829 m) in just 52 miles (84 km), providing motorists with spectacular views of the Rocky Mountains and Glacier National Park.
19. Acadia National Park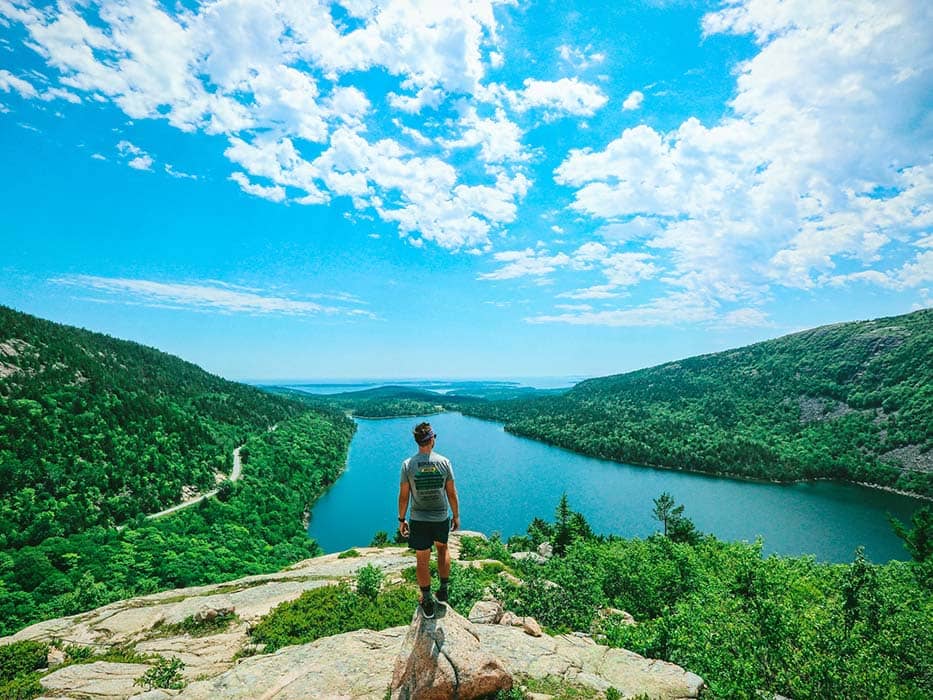 A trip up to Maine is so worth it for a chance to see Acadia National Park. It's home to some of the best hiking trails in New England with plenty of scenic views and easy hikes. Or if you're feeling adventurous, try one of their more challenging trails like South Bubble Trail or Mt. Cadillac North Ridge Trail!
If you're not up for a hike there is still plenty to do at Acadia National Park with many different activities including camping, biking, canoeing or kayaking on Echo Lake Lake, rock climbing, and bird watching. Don't miss the delicious popovers at the restaurant overlooking Jordan Pond!
20. Hawaii Volcanoes National Park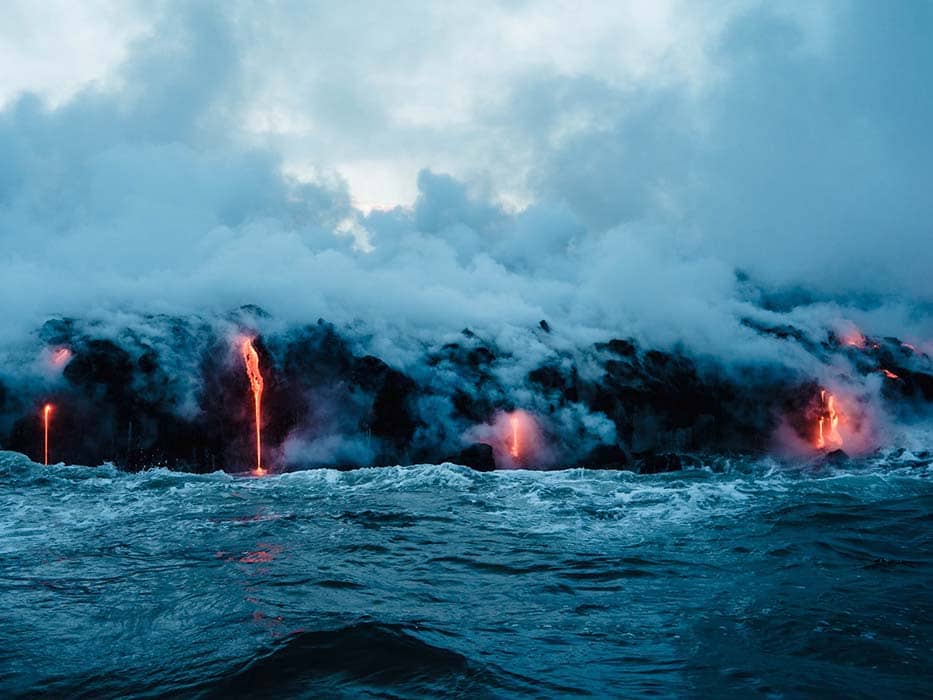 Hawaii Volcanoes National Park on the Big Island of Hawaii is home to 2 of the world's most active volcanoes. Take the Crater Rim Drive to the Jaggar Museum overlook, hike the Kīlauea Iki Trail and through the rain forest to the Thurston Lava Tube, and have a bucket list dinner overlooking the crater at The Rim at Volcano House.
---
Cities That Deserve a Spot on Your USA Bucket List
21. New York City
New York is a city of endless possibilities. It's the world capital of finance, fashion, media, and culture. Start your New York trip with a walk in Central Park, followed by a visit to the Met. New York's museums are world class and the Guggenheim is another of New York's most iconic attractions.
Don't miss a Broadway show in Times Square and the Empire State Building, if it's your first trip to the the Big Apple. Hit the latest restaurants in Greenwich Village, shop in Soho, get out on the water to visit Lady Liberty and time travel at the TWA hotel. If you visit in September, you can also see all the excitement of New York Fashion Week.
22. Los Angeles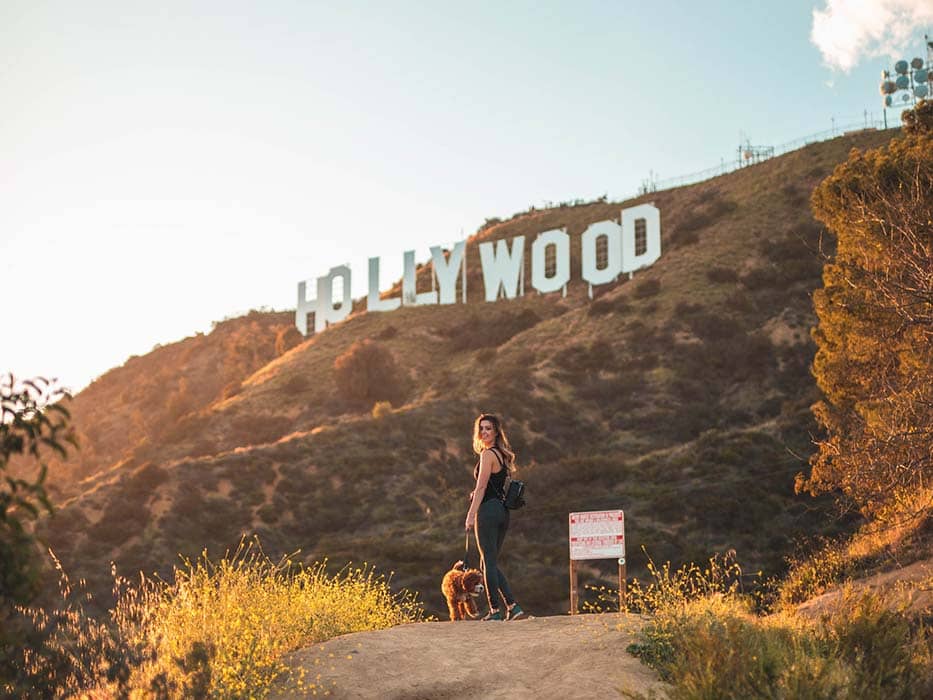 Los Angeles is a great city with so much more to do than most visitors realize. In addition to the amazing Southern California beaches, the mountains are filled with incredible hiking trails, the city is chock full of restaurants to see and be seen and the scenic drives in LA are like movies in real life.
Spend your days at one of the latest museum exhibits or take your kids to a theme park. Wander around downtown LA checking out all the cool street art. Shop for a great outfit or home decor that reflects cool California style. Just avoid the 15 biggest mistakes when visiting Los Angeles.
23. Washington DC
Washington D.C. is a city that offers something for everyone. From the history and culture of the Smithsonian museums (there are 19 of them!) to the nightlife and restaurants of Georgetown, there's plenty to do and see in this vibrant city.
Take a walk or bike ride through the National Mall to see the monuments and memorials, including the Washington Monument, Lincoln Memorial, and Martin Luther King Jr. Memorial. If you plan ahead and request a tour through your member of Congress, you might get lucky enough to tour the White House.
24. San Francisco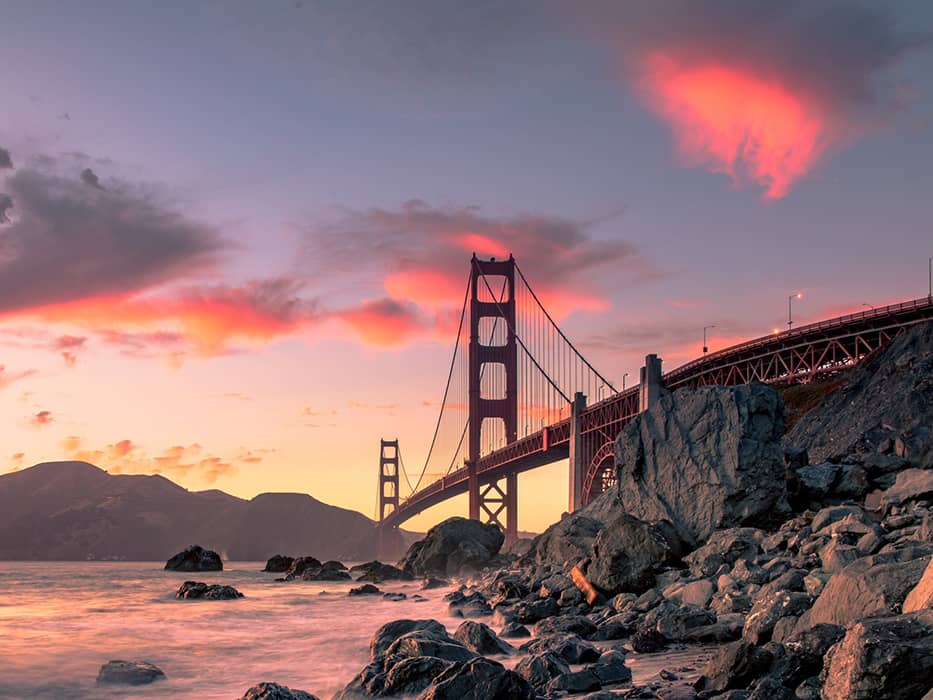 San Francisco is one of the most unique and best places to visit in the USA. Take a walk across the iconic Golden Gate Bridge to get a view of the San Francisco Bay. We recommend getting a view from water level too. Follow it up with a trip to Alcatraz Island, probably the only time you'll visit a prison as a tourist attraction.
Chinatown, one of the oldest and biggest in the US, is a great place to try Dim Sum. Of course you have to ride a cable car over one of the steep city streets. Visit Coit Tower for another great viewpoint. Spend some time in the Marina at the Palace of Fine Arts, Crissy Field and the Presidio.
25. Chicago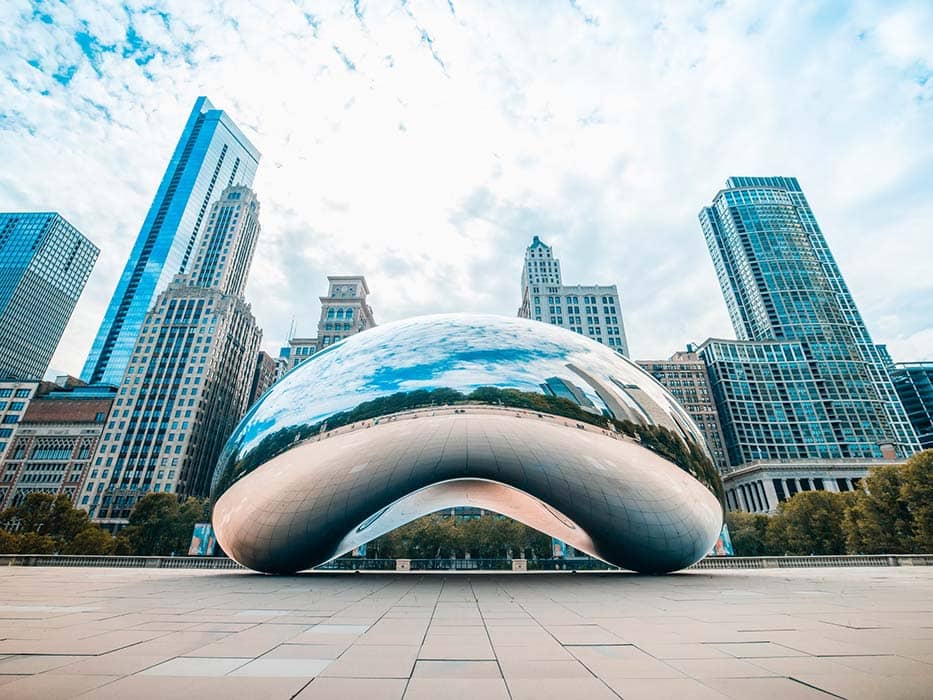 Chicago is a fantastic city to visit – especially in good weather. Millennium Park is home to the famous Cloud Gate sculpture, as well as a variety of gardens and performance venues. The Art Institute of Chicago is one of the largest art museums in the world, and a must visit. Even though it's super touristy, it's fun to catch a cruise at Navy Pier to tour Chicago's incredible architecture.
If baseball is in season, you should definitely catch a Cubs game at Wrigley Field. Hit Michigan Avenue lined for the best high-end shops. Last but not least, while you'll probably go to the famous long standing restaurants in Chicago, don't miss one of the cutting edge restaurants in the city.
---
Vanlife, RVs, Camping or Glamping for USA Adventure Trips
The type of accommodations you choose for your trip can actually be part of the adventure all on it's own. Rent a converted Sprinter van or RV to be your home AND transportation on a USA road trip. Stay in a luxurious Glamping tent to add extra pizazz to your vacation. Or enjoy nature and pitch a tent. It's more rustic but super fun with your friends and family.
26. USA Glamping Trips
Accommodations range from luxurious to rustic in permanent tent structures, cabins, teepees, chuck wagons, dome tents, yurts and tree houses. We LOVE glamping!!
Glamping in Big Sur under massive redwood trees in a king bed with an electric blanket and a push button campfire is right up my alley. We've glamped in Sonoma near vineyards, at El Capitan near Santa Barbara, at Autocamp in a airstream trailer and more. Glamping with kids is really fun too!
27. Tent Camping Trips in the USA
I was so nervous to do our first tent camping trip at Crater Lake National Park in Oregon but it was a blast. We took the dogs and piled in with an amazing 4″ memory foam mattress that made our inexpensive awesome tent so cozy! Obviously you can only have that much gear when you're not far from your car.
We did it again on Bureau of Land Management (BLM) land to watch Speedweek on the Bonneville Salt Flats in Utah. That was even better because the ground was hard packed salt (basically no dirt).
If you've never been to Crater Lake or Bonneville Salt Flats, get them on your USA bucket list. They are both jaw droppingly cool! There are incredible places to tent camp all over the USA.
28. Backpacking Trips in the USA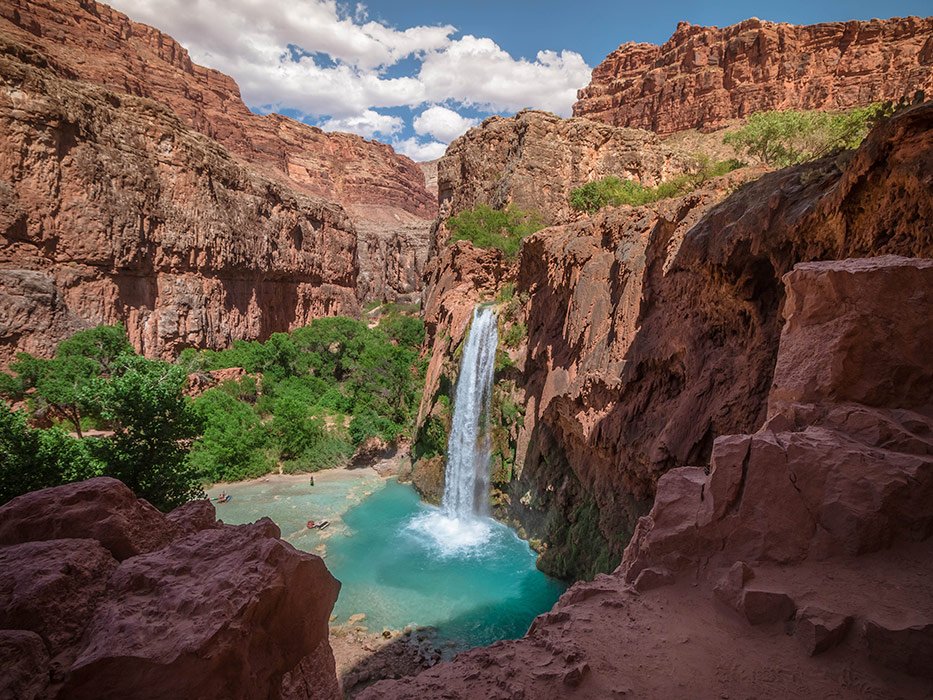 Backpacking, as the name implies involves a hike to a remote area, where you carry everything you need on your back – like food, water and shelter. Since you are carrying everything, you have to really conserve on the amount of weight. It's also important to follow the leave no trace behind principles.
We planned our first backpacking trip to Havasupai at the end of March 2020. It was unfortunately was pushed back to 2023 and we can't wait! That amazing blue water at Havasu Falls has been on our USA bucket list for a few years now.
In addition to Havasupai, the other beginner backpacking trips that are on our USA bucket list are the Lost Coast Trail in California, the Point of Arches Trail in Olympic National Park, Washington, and the Golden Cathedral in Escalante, Utah.
29. Rent a Converted Sprinter Van
Campervan photos on Instagram make everyone swoon. There's something about the idea of opening up the door to an incredible view and living life completely free. While it might not always be perfect, a sprinter van allows you to have a mini RV that goes anywhere and off the grid if there's solar power.
We rented a sprinter van for a Utah road trip on Outdoorsy. Honestly it was so much more fun than we expected. So…. we bought one and did our own sprinter van conversion that you can see in the photo above. Use JEN50 to get $50 off your first Outdoorsy rental.
30. RV for a USA Road Trip
I have a friend that goes RV camping and I'll be honest, I thought it was 100% not for me but I'm starting to rethink my position. There's so much space and some of them are seriously luxurious. The obvious benefit to an RV is that it holds more people, so it's better for a family trip than a campervan.
---
Active Trip Ideas in the USA
Having a chance to take an active trip really makes it feel like a true vacation. It can be such a departure from everyday life and a way to disconnect from all of our electronic devices. Whether you love water sports, Yoga retreats, or exploring backcountry wilderness on foot, the USA has tons of active trips available.
31. Lake Vacations are Very Popular USA Summer Trips
Lake vacations are a great way to relax and get away from the hustle and bustle of city life. Enjoy beautiful scenery, fresh air, and plenty of outdoor activities.
Some of the best lake vacations in the USA can be found in states such as California, Oregon, Michigan, Minnesota, Wisconsin, and Colorado. These states are home to some of America's most picturesque lakes, which offer plenty of opportunities for swimming, fishing, boating, hiking and skiing.
32. Kayak Trips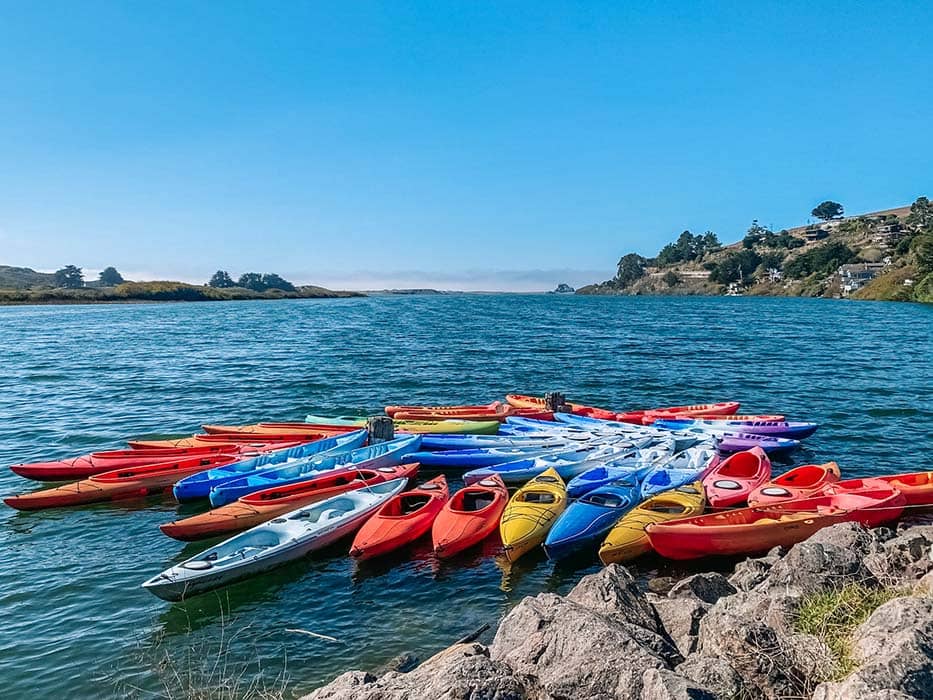 There are plenty of great kayaking trips to take in the USA, in every state. A few of my favorites include iceberg kayaking in Alaska, lake kayaking and floating down the Deschutes river in Oregon, and kayaking along the bays of the Northern California Coast.
The Apostle Islands National Lakeshore in Wisconsin features beautiful islands and cliffs, and is perfect for kayaking trips of all lengths. True adventurers should try kayaking down the Colorado River through the Grand Canyon. This trip will test your skills as a kayaker, but it's definitely worth the effort!
33. Canoe Trips
Canoe and kayak trips have a lot in common but since a canoe can carry more gear, canoe trips make great overnight adventures. One of the best canoe trips in the US is the Boundary Waters Canoe Area Wilderness in Minnesota. This area is full of pristine lakes and rivers, and campgrounds to stay overnight.
Another great park for canoeing is Grand Teton National Park. The park has several beautiful rivers and lakes, and it's also home to some of the most impressive mountain ranges in the country. Glacier National park is another top spot.
34. Whitewater Rafting Trips
There are many great whitewater rafting trips in the USA. With a wide variety of rapids there are trips that will thrill both beginners and experienced rafters.
The Rocky Mountains in Colorado make for some of the most thrilling whitewater rafting in the country. California offers a wealth of options for whitewater rafting trips. The American River is one of the most popular destinations and offers everything from mild Class II rapids to heart-stopping Class V rapids.
Oars is a great outfitter with so many rafting trip options on the Green river (shown above), the Colorado River, Salmon River, Rogue River, Snake River and more.
35. Winter Ski and Snowboard Trips
There are many great ski and snowboard destinations in the United States. The best quality snow can be found in Colorado, Utah, Wyoming, Idaho, Oregon and California.
Vail, Colorado is a world-class resort with stunning mountain scenery and plenty of slopes for all levels of skiers and snowboarders. Another great destination is Aspen, which offers superb skiing on four mountains as well as luxurious accommodations and fine dining.
Utah is also a great place to ski, with five world-class resorts including Park City and Deer Valley. The Sundance Film Festival in the end of January is one of Hollywood's favorite USA trips in winter. Idaho's Sun Valley and Wyoming's Jackson Hole are also at the top of every skier's list.
California has skiing up and down the state allowing people to surf and ski in the same day. Squaw Valley and Mammoth Mountain are a few of the top choices for snowboarding. Mammoth is also one of the top rated family friendly resorts.
---
Best Places to Visit in the USA By Season
Fall US Trips for Autumn Fun, Foliage and Less Crowds
The obvious choice for an Autumn trip is to New England for fall foliage from mid September to the beginning of October. but you can find incredible fall colors and harvest festivals all over the country. Check the Farmer's Almanac for peak foliage dates by state. Notable states with vibrant color include Virginia, North Carolina, Michigan, Colorado, and Oregon.
Another great trip idea for fall are places that are way too busy in summer like Yellowstone, Great Smoky Mountains and the Utah Mighty 5. New York City is perfection in fall from the excitement of Fashion Week to enjoying the delightful weather in Central Park. Albuquerque hosts Balloon Fiesta in October that is a colorful sight to see.
Winter Trips for Sun and Snow
Hit the slopes or just hang out in a great winter resort town like Aspen, Jackson Hole, Sun Valley or Park City. If you need to get some winter sun, Hawaii, California, Arizona and Florida will give you a break from harsh winters and give you a tan to bring home and show off.
Flowers and Celebrations Make the Best USA Trip ideas for Spring
If you want to see cherry blossoms, head to Washington DC. Tulips abound in Holland, Michigan and Skagit Valley, Spring b Washington. California poppies, Texas bluebonnets and desert blooms in Arizona will make your heart sing. When Spring has sprung, it can make the grumpiest person happy.
Spring is also a great time for festivals. New Orleans is one big party from February to May. Austin, Texas hosts South by Southwest while California has Coachella. Spring breakers love Florida, Alabama, Mississippi and Texas beaches.
Summer is a Great Time to Take your USA Road Trips North
Summer is a great time for road trips in America and it is also a common time for people to take off from work. As a general rule of thumb, the northern states are at their best while the southern ones are drowning in heat and/or humidity. The states that are the best to visit in summer are Washington, Oregon, California, Colorado, Minnesota, Wisconsin, Michigan, Illinois, Rhode Island, Vermont, Maine, Hawaii and Alaska.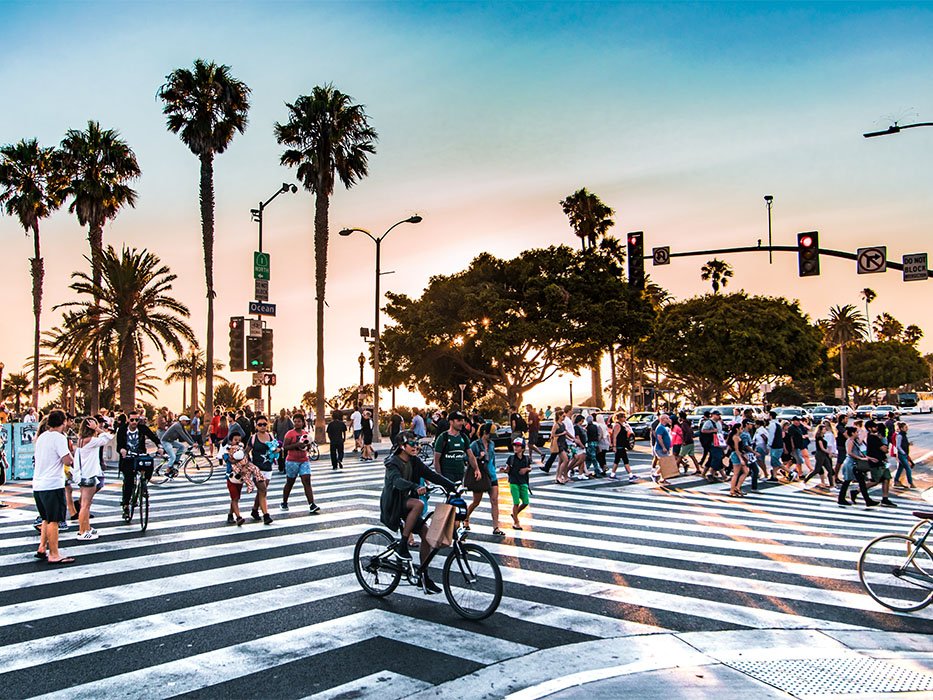 Staycations for the Best Places to Visit in the USA Near Home
A staycation is the cop out of vacation ideas unless you really do it right. Take the week off of work and look at your home town as a vacation destination. What do all the people do that are tourists in your area? Better yet, what are the coolest places in your area that tourists don't know about. Pro Tips: Stay at a hotel and make an itinerary so you aren't tempted to keep up with real life distractions.
5 Cool Things to do on a Staycation
Have You Ever Taken a Photography Tour?
With all of our travels, we are often up early wanting to get photos before the throngs of visitors arrive. Sunrise is a great time to enjoy solitude and a monument all by yourself. Sometimes though, we run into a line full of professional or seriously talented amateur photographers. These people travel all over the world to capture beautiful places and their photography enthusiasm has rubbed off on us.
Here are some ideas on how to hone your photo skills on vacation:
Other Posts You Might Like:
Save These Bucket List USA Trip Ideas to Read Later? Pin It!