The news is filled right now with stories about how to cancel your international travels. When a scary virus pops up, there's political unrest or something happens that makes you change your plans, it doesn't mean that the vacation is over. Be flexible and take advantage of one of these 20 awesome USA trip ideas that are easy to plan last minute..
Truth be told, I have been grounded from flying for 5 months because of sinus issues and surgery. So, I've had plenty of time to think about vacations that have nothing to do with airplanes or international travel. During that time, we've traveled as much as ever but we've gone by car and I have to say, it has rekindled my love of road trips, weekend getaways and national parks.
Road Trippin' the USA
Road trips are awesome whether they are close to home or far away. It let's you get up close and personal with a destination without being stuck in one place. Road trips are great for traveling with your significant other, a family vacation, spending time with a parent, or a girlfriends getaway.
6 Amazing USA Road Trip Ideas:
California Coast – From Big Sur to San Diego, California is filled with beautiful places to see and fun things to do. Southern California and Northern California offer completely different experiences too.
Pacific Northwest – See the magnificent Oregon coast, head through Washington State, and up to Vancouver.
Route 66 – Go from Santa Monica, California to Chicago or any of the places in between on this historic highway.
Southwest USA – See blooming cactus, slot canyons, waterfalls and more in California, Arizona, Utah and Nevada.
Florida Keys – Travel the oversees highway for 113 miles where 43 of 1,700 islands are connected by bridges.
East Coast – Travel from Rhode Island up to Maine on a family trip or a romantic getaway.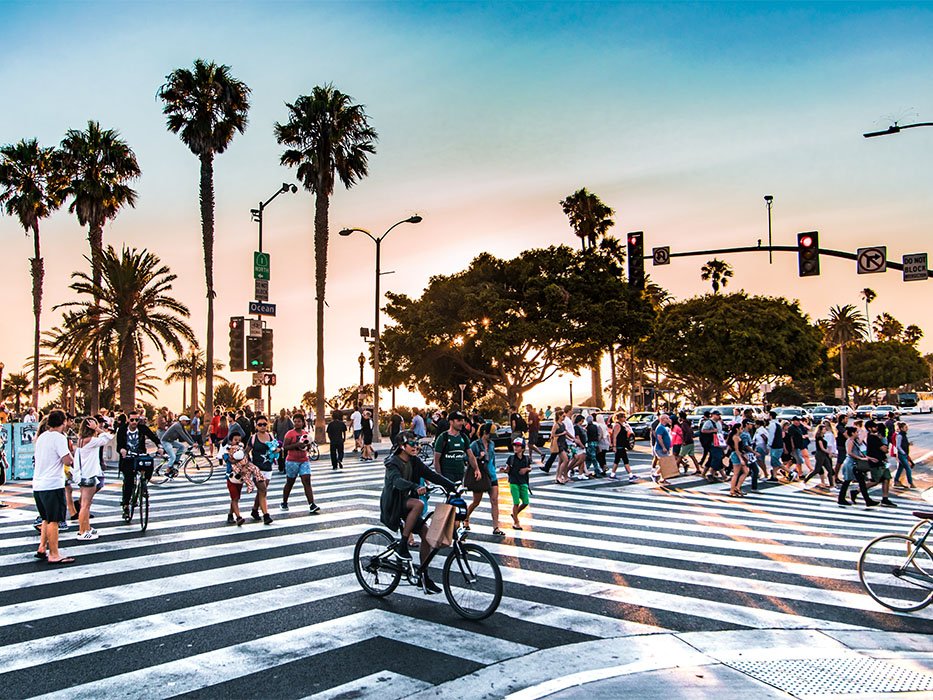 Take Your Staycation Seriously
A staycation is the cop out of vacation ideas unless you really do it right. Take the week off of work and look at your home town as a vacation destination. What do all the people do that are tourists in your area? Better yet, what are the coolest places in your area that tourists don't know about. Pro Tips: Stay at a hotel and make an itinerary so you aren't tempted to keep up with real life distractions.
5 Cool Things to do on a Staycation
See museums, go to a play, or visit interesting cultural events. A staycation is the perfect time to support the arts.
Do a day trip of an area 1-2 hours away that you've never been to or haven't seen in years.
Eat out every night at restaurants you're really wanted to try. Have breakfast at a cool restaurant way across town.
Stay at the newest hotel in your area that's the talk of the town. We live in Los Angeles so it's really easy to feel like you're going on vacation 30 miles away because it can take 2 hours to get there. Haha!! For us, staying in a hotel across town would open up a world of possibilities we never touch.
USA National Parks Are One of the Best Spring Trip Ideas
We bought a National Park Pass and have been national park obsessed lately. There is nothing better than getting out in nature to have a true vacation. It's such a great opportunity to see the prettiest parts of the country.
6 Trip Ideas to Bucket List USA National Parks
Grand Canyon is the most jaw dropping national park that offers mind-blowing vistas and awesome adventures.
Arches National Park in Utah has spectacular natural arches and bridges. It's right by Canyonlands where I shot the unretouched photo above on my iPhone.
Yosemite, immortalized in Ansel Adams photographs, is a park that everyone needs to visit at least once.
Yellowstone has Old Faithful to the Grand Prismatic Spring, and everything in between.
Zion, one of my personal favorites, is a hiker's paradise from precarious Angel's Landing to wading upstream in the Narrows. Nearby is Bryce Canyon with spectacular Hoodoos.
Joshua Tree is close to home for us and a hidden gem. It's a perfect low key experience to decompress.
Have You Ever Taken a Photography Tour?
With all of our travels, we are often up early wanting to get photos before the throngs of visitors arrive. Sunrise is a great time to enjoy solitude and a monument all by yourself. Sometimes though, we run into a line full of professional or seriously talented amateur photographers. These people travel all over the world to capture beautiful places and their photography enthusiasm has rubbed off on us.
Here are some ideas on how to hone your photo skills on vacation:
Many photographers offer photography workshops that range from a few hours to a week. Reserve a spot and express yourself creatively.
Instead of spending your money on expensive airfare, you can buy a serious camera you never thought you could afford and learn how to use it on manual mode. If you have a great camera, get a new telephoto or wide angle lens or a 10 stop filter to make smooth waterfall shots.
Master astrophotography by planning a trip around the new moon to somewhere without light pollution.
Get a drone, learn how to fly it and capture cool photos and videos.
A GoPro offers unlimited fun potential. Strap it onto your kid's bike helmet, put it on a surfboard, get an underwater dome and take super cool above and below water photos.
A USA Trip Ideas List Wouldn't Be Complete with Camping/Glamping
Before you just ignore the ideas about camping, take into consideration that there are a lot of different trip options and you might really like one of them. I have a friend that goes RV camping and I'll be honest, it's 100% not for me. I even tried staying in an airstream trailer and didn't like it because the whole thing moved with every step. But Glamping in Big Sur was so amazing! A king bed, electric blanket, and a push button campfire were right up my alley.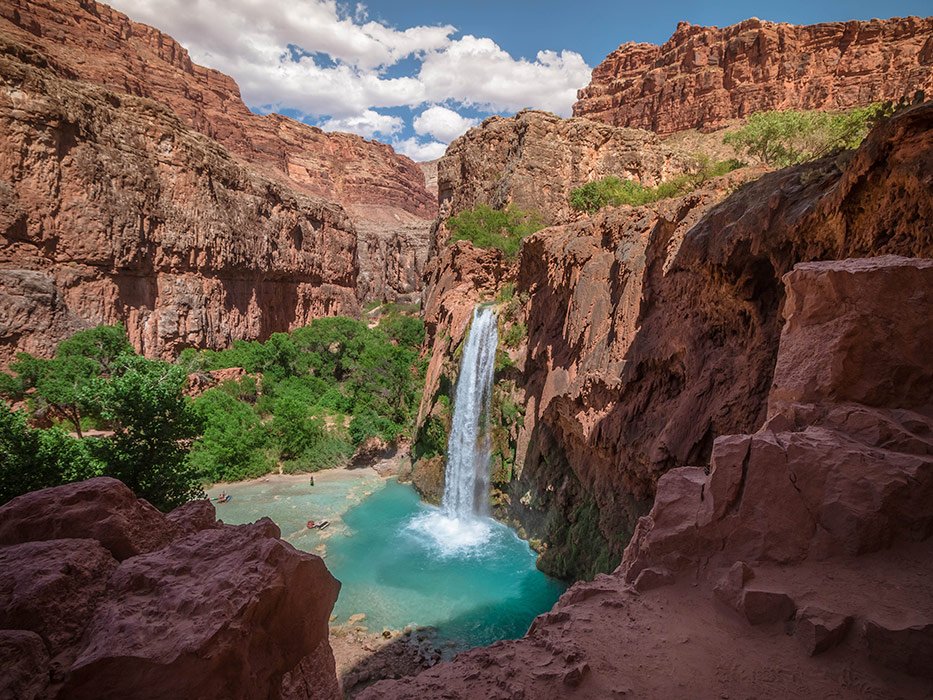 We actually planned our first backpacking trip at the end of March and I'll be honest, I'm kind of scared. I haven't gone tent camping since Girl Scouts but the place that we are visiting, is a camping only destination. Even if it turns out to be a one and done experience, it'll be worth it.
There is a Type of Camping with Your Name on it
Tent Camping – You can stay in a tent at a campground or somewhere that is near a parking lot where you can set up with a ton of gear like an inflatable mattress and a big cooking stove.
Backpacking, as the name implies involves a hike to a remote area with a backpack where you carry in your tent, food things, and anything you need to stay overnight. Since you are carrying everything, you have to really conserve on the amount of weight and it's important to follow the leave no trace behind principles.
RV or Van camping – Staying overnight in a vehicle that has sleeping and cooking facilities on board.
Glamping – Accommodations range from luxurious to rustic in permanent tent structures, cabins, teepees, chuck wagons, dome tents, yurts and tree houses.
Other Posts You Might Like:
Save This USA Trip Ideas Post to Read Later? Pin It!