Wondering if you should get an America the Beautiful National Park Pass? We definitely think it's one of the best deals for travel in the USA and you'll see some of the most beautiful places the United States has to offer.
In addition to sharing the top reasons to get a US National Parks Pass, this post will also show you how you can get a National Park Pass for free or at a discount. And if you don't qualify, we have tips to get the most value out of an annual pass.
Lastly, our neighbor to the north also has an incredible park system. We highly recommend the Canadian Discovery Pass too.
5 Reasons to Get a National Park Pass
1. You Want to Get in Shape
When you buy a National Park Pass, you are consciously or subconsciously committing to spending some time outdoors. Just having the pass will encourage you to plan outdoor trips. Get the pass and your day hiking essentials and go for it!
Some of the best US National Parks for hiking include Rocky Mountain National Park with 350 named hiking trails that are good for beginner to advanced hiking. Great Smoky Mountains National Park includes an opportunity to hike on the Appalachian Trail.
Some of the most famous National Parks hikes for daredevils include Angel's Landing in Zion National Park and the aggressive goal of a Rim to Rim hike in Grand Canyon National Park.
On the other hand Arches National Park is a great place for beginner hikes with less elevation gain and mind blowing natural arches.
Even if you don't take on huge challenges, getting outside and exploring beautiful places means that you are getting in some extra steps and plenty of fresh air.
2. Visiting All 50 States or All 63 U.S. National Parks is on Your Bucket List
We set travel challenges for ourselves that are a fun way to plan out travel goals. One of the best things about a 50 State challenge or a National Park Challenge is that it encourages you to visit places you might not have ever considered.
Want a reason to go to Arkansas? Check out Hot Spring National Park with 47 thermal springs. How about a trip to Mammoth Cave National Park in Kentucky with the longest cave system in the world?
You might visit Charleston for South Dakota but you can also see Congaree National Park with the largest old growth bottomland hardwood forest. Or maybe a trip to Badlands National Park can be your something to do in South Dakota.
Our 50 state challenge inspired us to do a midwest road trip and then the coolest trip to Alaska. Alaska has 8 National Parks where you can experience everything from calving glaciers, to bears fishing for salmon in Katmai National Park to whales and marine life in Glacier Bay National Park.
3. Have Tons of Fun and Learning Opportunities Galore Visiting The Best National Parks With Kids in Tow
Hands down, national parks are the perfect spot for memorable family trips. Rent an RV, go camping or just stay in hotels while you explore the diverse flora and fauna of protected lands.
See abundant wildlife up close and experience the incredible active geology and geothermal features of Yellowstone National Park resulting from volcanic activity over 600,000 years ago. There's nothing cooler than watching a geyser erupt before you!
Or check out alligators in Everglades National Park, 250+ foot redwoods in Sequoia National Park, go sand boarding in Great Sand Dunes National Park or climb to the cliff dwellings of the ancestral Pueblo people in Mesa Verde National Park.
The experiences that are available in National Parks will make a lasting impression on kids while they learn about geology, geography, history and more. Plus, it's a great way to expend some of their limitless energy.
4. National Park Trips Are Great for Extended Family Vacations
Bond with grandparents, aunts, uncles, cousins and all your family members with a trip to a National Park. If you want to find common ground where everyone can have a good time, look no further than the National Park system.
Our kids have been able to spend so much time with my mom because of trips like the one to Bryce Canyon National Park above. Forget awkward family dinners and spend quality time having a family adventure.
While the National Park Pass is a great deal at $80 for a year, when traveling with a grandparent, you can all use their senior pass, which is a fraction of the cost. Fourth graders also get a free pass for everyone who is traveling with them.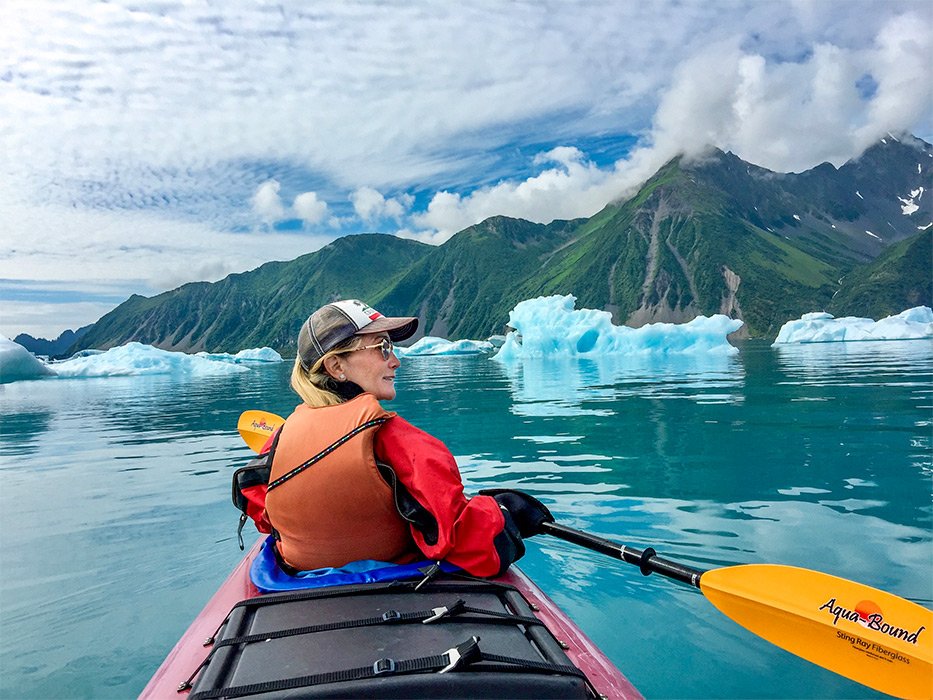 5. National Parks Are Great for Kayaking and Canoeing Enthusiasts
Some of the best US kayaking trips are in National Parks in the US. Paddling in Everglades National Park during winter is a great way to escape the winter cold. Tons of people miss Big Bend National Park in Texas but it's a great place for a multi day float trip.
Kenai Fjords National Park and Glacier Bay National Park in Alaska give you an opportunity to kayak around icebergs and glaciers. You can't miss Apostle Islands National Park in Wisconsin or Channel Islands National Park in California for their incredible shorelines.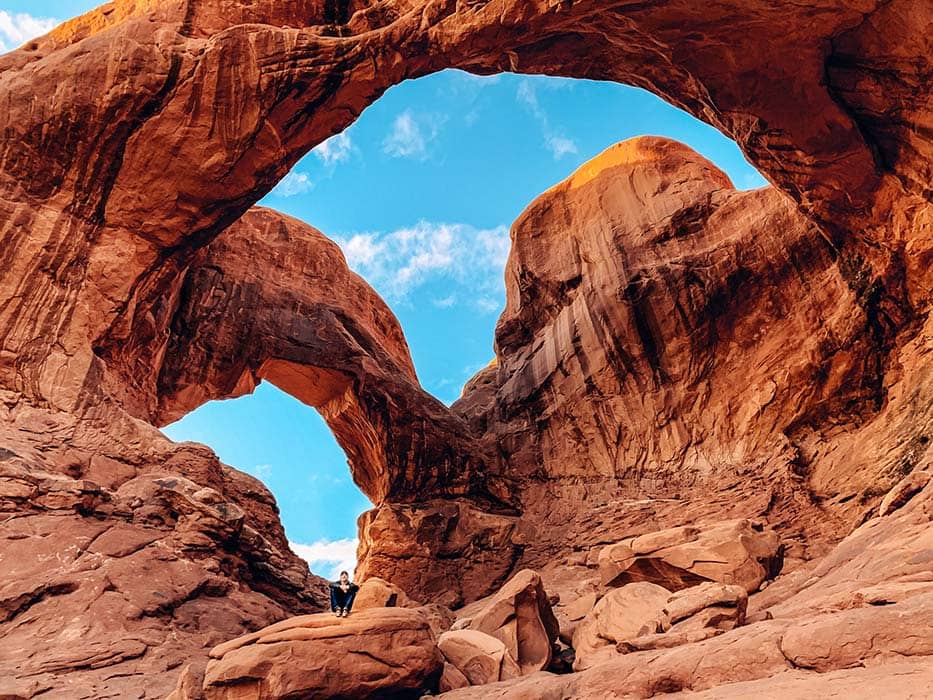 The America the Beautiful Pass
The America the Beautiful Pass is $80, valid for one year and covers the entry of one vehicle and 4 adults. Kids under 16 are free.
It covers all 63 National Parks, national monuments, recreation sites and battlefields. All totaled, this pass will give you free entrance into 2,000+ federal recreation sites across America.
In December 2019, we bought a one year pass, that came in so handy for all the trips we never knew we would be taking in 2020.. Check out The Evolista YouTube channel to see a lot of the parks we visited during that time.
Since the pass also covers parking at many hiking spots, we personally hit the $80 value in less than one week.
Check out all these USA trip ideas using a national park passport – from an Arizona Road trip to the parks in the Pacific Northwest. Having the pass is great encouragement to use it!
RELATED POST: 60 Bucket List USA Trip Ideas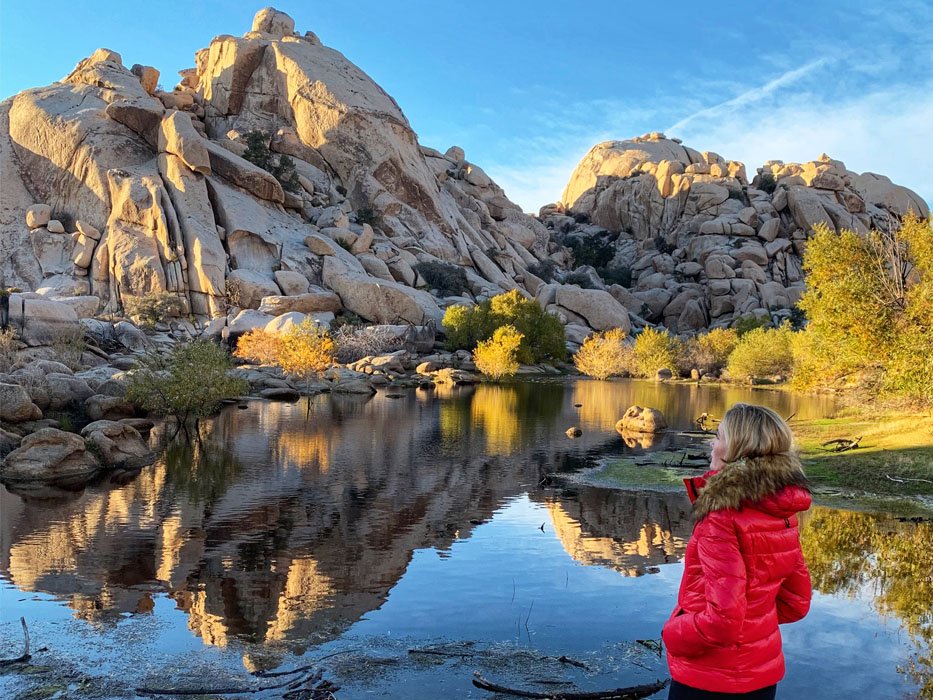 How to Get an America the Beautiful National Park Passport at a Discount or Free
Read the qualifying details below.
Military – Current U.S. military members and dependents in the Army, Navy, Air Force, Marines, and Coast Guard as well as Reserve and National Guard members (not veterans) qualify for the Military Pass. You will need to bring a DD Form 1173 or Form 1173-1 card with you to get the pass.
Disabled – the Access Pass is available for US Citizens and permanent residents with proof of a disability. Documentation of residency and disability is required. Read here for details.
4th Graders – an Every Kid Outdoors free pass allows 4th Graders to bring up to 3 adults and kids under 16 with them. To qualify for the pass, the 4th grader must do an activity like hiking in a local park, then go to the Every Kid Outdoors website to record the activity and print the voucher for the free pass. The pass is valid September to August.
National Parks Volunteer Pass is available to anyone that completes 250 volunteer hours with an agency or organization that participates in the Interagency Pass Program. Check here for volunteer opportunities.
Free Entrance Days – the free days for 2020 are January 20, April 18, August 25, September 26, and November 11.
National Parks Senior Pass (age 62 and older) is discounted to $20 annually or $80 for a lifetime pass. We got a lifetime pass for my mom more than 10 years ago and it was the smartest gift ever. Not only has it paid for itself many times over but we all get in for free with her. It's a great way to spend family time.
RELATED POST: 17 Incredible Things to Do in Death Valley
Tips to Get More Value From Your National Park Pass
Buy the National Park annual pass here and REI will donate 10% of your purchase to the National Park Foundation.
Make sure you enter the park in one vehicle. Since the pass includes up to 4 people in one vehicle and kids under 16 are free, leave your friend's car outside the park and go in together.
The America the Beautiful Pass is non-transferrable but you can list two people on the card. In our case, we have spouses but it can be friends, roommates, or anyone you want. Then you both can use the card even if you aren't traveling together. There is only one physical card and you need to present it with your ID so 2 people cannot use it at 2 places at the same time.
Plan your trip for the beginning of the month and buy your pass then. The pass is for one year starting the following month. If you buy a pass June 1, 2020, the pass is good until June 30, 2021, giving you 13 months instead of 12.
If you are just wanting to go to one park a few times, they may have a lower priced annual pass. At Joshua Tree National Park, a one week pass costs $30 and an annual pass for Joshua Tree National Park only is $55. If you won't be going to any other parks in that year, it may be better to buy an annual pass for one park.
RELATED POST: Best Things To Do In Joshua Tree National Park
Canadian Discovery Pass
Our neighbor to the north has a similar National park passport program called the Discovery Pass. It includes admission to 80 Parks Canada places and might be worth if it you live near the border or are planning a trip to Canada.
It includes Banff, Jasper and Glacier National Parks, among many others. Canada has incredible National parks. Set a Canada itinerary to see everything the Canadian Rockies have to offer.
RELATED POST: Top Things to do in Banff National Park This Winter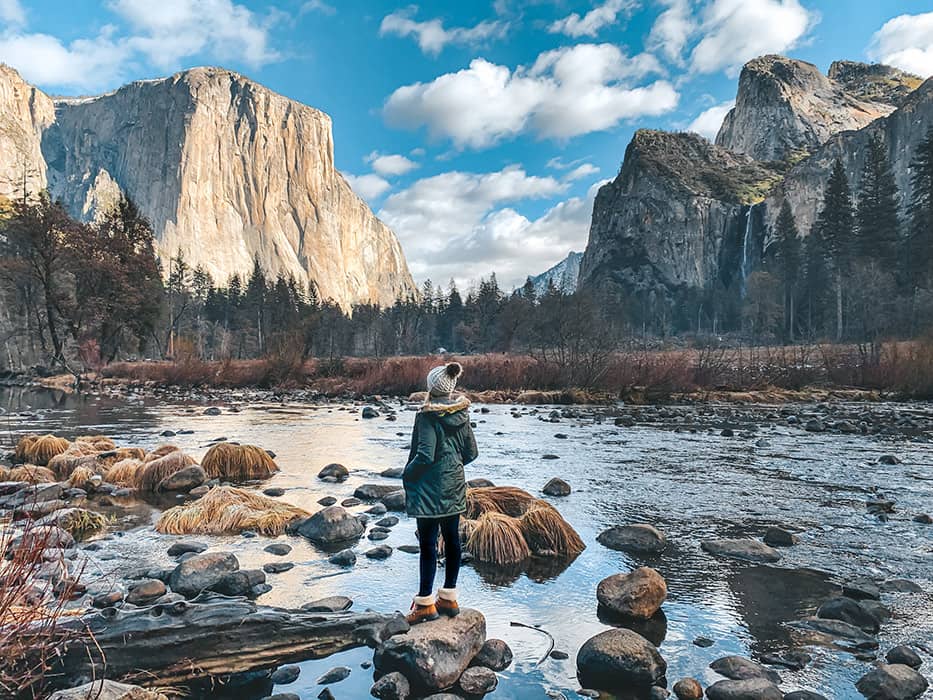 A National Park Passport Makes a Great Gift
If you know someone who loves nature and the outdoors, the America the Beautiful Pass makes a great gift. You can also combine it into a gift basket to suit a special occasion like graduation, a wedding, a birthday, Mother's Day, Father's Day, Christmas, Teacher/Coach's gift or a thank you gift. Here are some ideas on things you can include:
Personally my favorite gift is travel. We usually go somewhere instead of buying gifts. For someone besides your spouse, it's a little harder to give the gift of travel. It's not like you can just give plane tickets or a hotel room. That's what is so great about a National park passport. It's a gift that gives the recipient fun things to do all year long from weekend recreation to bigger trips. The best part is you can pick the amount of gift that you want. If you want to spend more than $80, you can make a travel gift basket.
Other Posts You Might Like:
Save this National Park Pass Post for Later? Pin it!