Wondering what to pack for Bali? This post will give you a full Bali packing list plus 10 things you may be forgetting.
This packing list for Bali has important travel tips and helpful travel information regarding visas, Bali currency, the weather and more. So get ready for the best trip to Bali ever. It's one of our favorite places on the planet!
Planning Your Trip to Bali Last Minute?
If you are trying to pull together your trip quickly, here is a quick reference guide to the tours and hotels we recommend.
You can also get more detailed information on 7-10 Day Bali Itinerary, the 50 Most Beautiful Places in Bali and where to find them, and the 10 Biggest Mistakes to Avoid in Bali.
This site uses affiliate links, meaning if you make a purchase through our links, we may earn a commission. You can read our full disclosure policy here.
TOP EXPERIENCES & TOURS IN BALI
BEST HOTELS IN BALI
Weather and Best Time to go to Bali
The weather in Bali is warm and beautiful year round. The dry season generally extends from May-August. During this time, rain will be limited but prices will be high.
The shoulder season, April-May and September-October. During these times of the year there are some more rainy days, but we lucked out and only had 2 hours of rain the entire time!
Finally, the rainy season in Bali extends from November to March, so I don't recommend visiting during these months. If you're wondering what to pack for Bali, the climate is pretty warm year round so you won't need to bring anything heavy.
---
Practical Information for Bali
Here are some of the main things you need to know when visiting Bali. When packing for Bali, you need to be planning for your visa, how you will pay for things in Bali and how you will get around.
VISA FOR BALI
An Indonesia tourist visa (VOA) is required and can be purchased for $35 USD cash upon arrival. It's good for up to 30 days. You can pay in IDR, EUR, AUD, USD.
Pro tip: We paid 20 USD per person to skip the 2-3 hour customs line and got out of the airport in 10 minutes. If you plan to stay for longer, you need a B211 Visa. It's good for 60 days and can be extended twice for up to 180 days total.
BALI CURRENCY
The currency in Bali is Indonesian Rupiah (IDR). You can change money right in the airport so you have cash for a taxi.
We wrote a full post about with 9 very helpful tips about money in Bali so you know where to get cash, how to get the best exchange rate, and more.
TRANSPORTATION
The main transportation in Bali is a scooter. Cost is 60,000-100,000 IDR ($4-7 USD) per day. Taxis are very affordable but mostly for trips that include your luggage. The 45 minute ride from the Airport to Uluwatu is less than 20 USD.
INTERNET
Indonesia has strict censorship of the internet that extends to Bali. Make sure you have a VPN so you can access all the websites you normally would at home.
We use NordVPN and love it. In addition to allowing you to watch TV from anywhere, it also protects your private data over unsecured networks in hotels and airports.
Pro tip: To watch your regular TV channels in Bali, bring a Fire TV Stick. Set it up by activating the NordVPN app in the menu. When you get to your Bali Airbnb, plug the fire stick into the HDMI port and you'll have all your regular channels.
---
What To Wear in Bali
Bali is located only a couple of degrees south of the equator in Southeast Asia. This hot and tropical environment means packing is relatively simple since no heavy clothes are needed.
Bali is very casual place in general. For the most part, swimsuits, sundresses, and sandals will be what you need to pack for Bali. Lightweight fabrics are key. I brought denim shorts but definitely leave the jeans at home.
Bali is a conservative country. You should cover up when you are not on the beach or at a beach resort, especially when you are in Bali villages or at Bali Temples. Covering your shoulder and knees is all that is necessary.
LUGGAGE
There's a good chance that you will only need a carry-on suitcase and some compression packing cubes to make sure everything fits. Don't overpack. There are tons of stores with cute clothing and you'll probably want to do some shopping.
Don't forget to hide an Apple AirTag inside any checked bags so you can track them. We keep AirTags in our backpacks too, in case they are ever stolen.
ELECTRONICS
You will need an International travel adapter if you are coming from the USA, Canada, Australia and anywhere that doesn't use a Type C socket. A step down voltage converter will also be necessary if your home country is not on a 230 V system.
Since you'll be taking tons of photos in Bali, bring a camera, GoPro, a drone and any other gear to capture this magnificent island. We wrote a post with 10 Simple Tips to Take Great Vacation Pictures if you are trying to up your photo game.
10 Things You Won't Want to Forget on Your Bali Packing List
1. Portable Charger Power Bank
In Bali, there are plenty of times when you'll spend all day sightseeing and with all the beautiful photographs you'll be taking, you definitely need a portable charger. You might need to charge camera or video equipment too.
We travel with 2 chargers for all of our devices and this 2 Pack of portable chargers is a great deal. Each charger will charge an iPhone 3 times. They are small and lightweight so you can easily fit it in a backpack or purse.
---
2. Bali Travel Plug Adapter
When you are ready to charge your electronics, you need a Bali plug adapter and a step down voltage converter.
Bali standard outlets are 230 V with a Type C socket. It fits the 2 pronged plugs similar to Europe. You can bring a Type C Plug adapter or an international travel adapter.
We prefer an International plug adapter. It works in 150 countries and you won't keep buying different adapters for every trip. You can charge up to 6 devices at one time with 4 USB ports and 2 plugs.
An International travel adapter will work for your phone, computer and dual voltage appliances. Anything that's NOT dual voltage needs a step down voltage converter.
---
3. Step Down Power Converter
Our favorite step down voltage converter has traveled with us all over the world since 2018.
It converts the power from 230 volts to 110 volts so you don't burn out your USA appliances. It has 2 110V outlets and 4 USB ports to charge everything at once. A voltage converter can take the place of a power adapter if you don't need more outlets.
Since you can't buy a step down voltage converter in Bali, it's one of the most important items for your Bali packing list.
DUAL VOLTAGE APPLIANCES
Hair dryers / straighteners don't work well with any adapter. Save yourself the headache and buy a dual voltage travel hairdryer or dual voltage travel hair straightener. They're compact, inexpensive, and can be used in any country.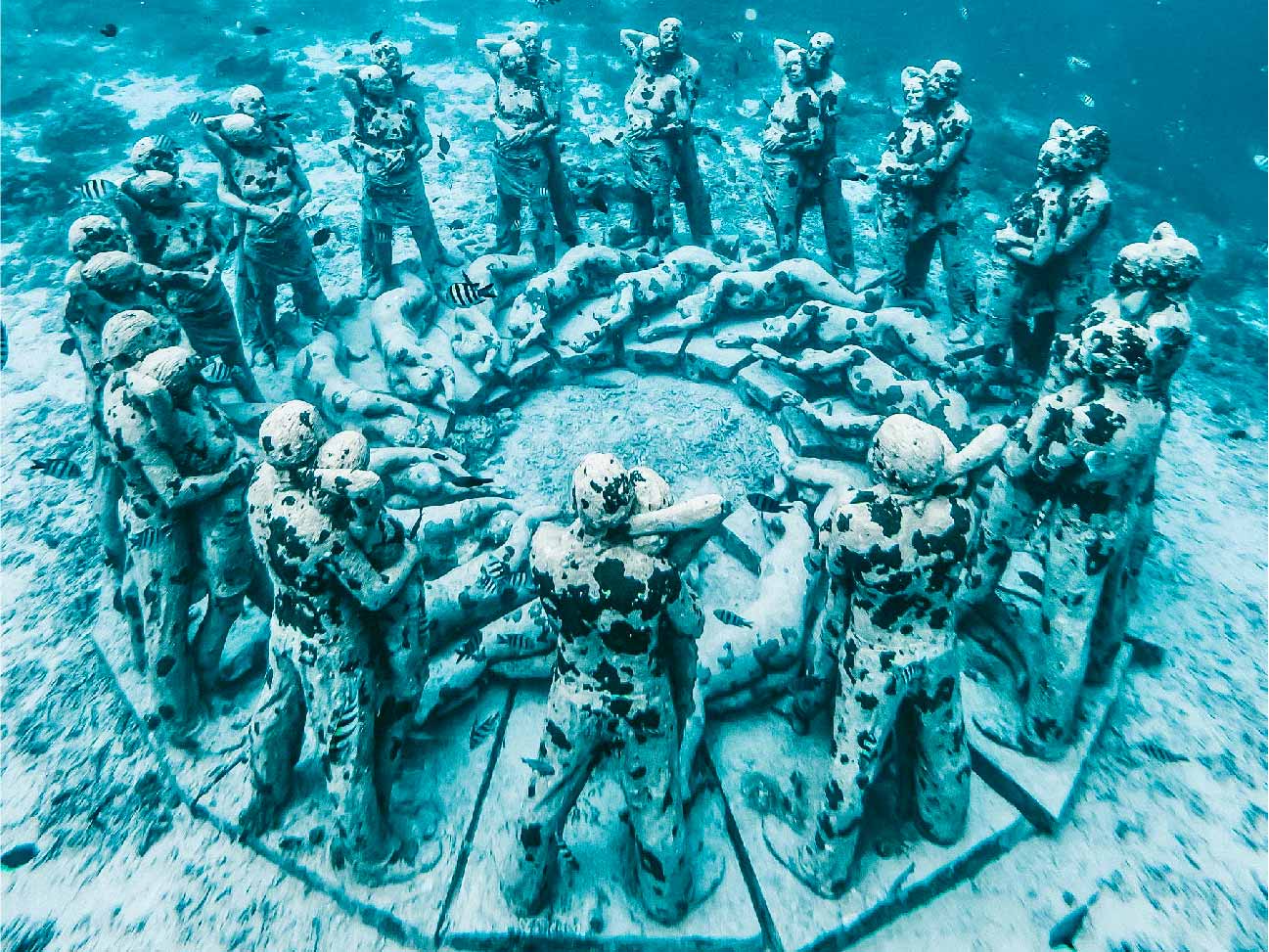 4. GoPro Should be on Your Bali Packing List
If you want killer photos of your bucket list Bali vacation, we highly recommend bringing a GoPro. You'll use it for water activities, at waterfalls, taking instagram photos, and making beautiful Bali videos.
Buying a GoPro was one of our smartest purchases ever and we were actually on the fence at the time. We just thought of a GoPro as a waterproof camera for sports photography. I felt like my iPhone was enough for photos. I was so wrong!
Here's why we love a GoPro in real life:
A GoPro is super small, you can fit it in your pocket and it's really user friendly – even I can figure it out!
The quality of the photos and videos is so far beyond anything else (except pro cameras) – even better than the latest iPhone.
The stabilization in the GoPro does the best job at making your videos not seem shaky.
We use it for everything in the water and on land. The wide angle makes everything look better.
Ours has paid for itself a million times over. It's a good thing to splurge on even though it's not that expensive when you compare it to any of its alternatives.
We are always price shopping and if we can save money, we're all for it. But, this is one purchase you will be so glad you made if you don't own one already.
The only accessory we use with it religiously is this Gorilla Pod Tripod. It's the best!!!! It can hold the GoPro or a full professional camera.
Leave it attached the whole time and it helps you hold the GoPro to get the best shots. It can be a selfie-stick, wrap around a rail or tree branch to take photos or videos or it can just be a tripod on a table or the ground.
We also have a head strap and a surfboard mount that we never use. If you plan to use the GoPro for a specific sport, just buy the attachment you need.
---
5. When Packing for Bali, Bring a Day Pack
You will likely be taking many day trips whether that means going on a tour, hiking, swimming, etc.
It is always good to bring a packable daypack with you. This one just fits in a pouch and when you need it voila! You can carry all your stuff for the beach, sightseeing or a hike.
It's the most popular ultralight travel daypack on Amazon for good reason. It's super convenient, holds a ton and you have a choice of 10 colors.
If you're going somewhere that you will really get wet, you might bring a fully Waterproof Dry Bag .
6. Put a Jacket on Your Bali Packing List
Depending on what time of year you visit Bali, the amount of rainy days will vary. With that said, it is a very tropical climate so rain will come and go. A very light rain jacket will be the perfect item to bring along with you.
These take up hardly any space and will keep you protected from rain while not making you sweat. You should also bring a sweater because it can get chilly at night especially if you adopt the local transport, riding a scooter.
If you plan to do the Mount Batur Sunrise Trek, you will need a warmer jacket.
Related Post: The Ultimate Bali Itinerary 7 Days in Paradise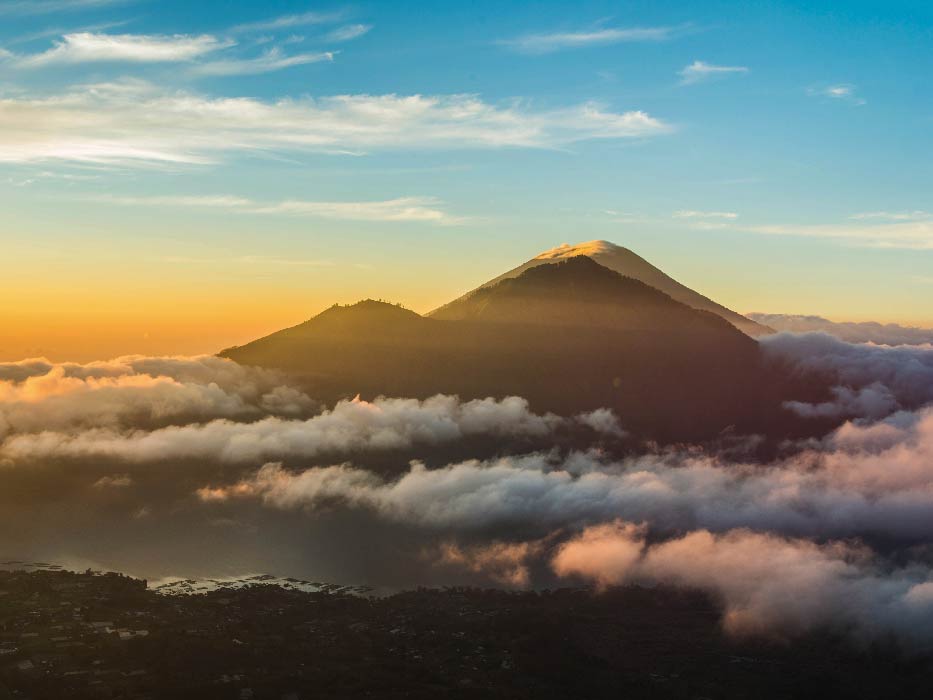 7. Shoes You Need to Pack for Bali
For the most part, your shoe of choice will be flip flops. If you are heading out at night, you will probably want to wear cute sandals.
The other shoes you might want to add to your Bali packing list are water shoes. They will help prevent slipping and protect your feet if you are visiting waterfalls or any of the coral reefs.
Certain spots in Bali require more sturdy footwear. I tried going down to Kelingking beach in flip flops and realized quickly that it wasn't a good idea. Immediately afterward, we met a guy who was completely scratched up because he fell.
It was honestly a little scary because there weren't steps and it was so steep that you had to use the wood scaffolding to climb up. Waterproof hiking shoes for women or men are a good thing to pack for Bali that you might not be considering.
8. A Sarong Should Be On Your Bali Packing List
If you plan on visiting any temples or religious ceremonies in Bali, you will want to make sure you have clothing that covers your knees.
If you are wearing shorts, you will be required to put a sarong over them. If you don't have your own, you will have to wear the one they give you.
This sarong comes in so handy to keep in your bag for temples or as a beach cover-up. It comes in 17 colors so you're sure to find a few that look cute with your favorite swimsuit.
Other options for covering up would be to bring a pair of yoga pants on the trip. They're great to wear on the plane and to take a Bali yoga class. Or a cute maxi skirt will do the trick for temples, sightseeing or going out at night.
Related Post: Bali for First Timers – 10 Mistakes to Avoid
9. Reef Safe Sunscreen and Sunburn Relief
Swimming and snorkeling are two activities that you will likely take part in on your trip to Bali. With that said, it is always important to be conscious of the coral reef and life around you.
Wearing reef safe sunscreen is very important because you don't want to harm any wildlife you may encounter. Our favorite reef safe sunscreen isn't greasy, water resistant for 80 minutes and safe for the environment.
Being in a place only a few degrees south of the equator means that the sun is very powerful. Unfortunately, this also means that sunburns are often inevitable.
I recommend bringing aloe vera with you to soothe any sunburn you get, that way it doesn't completely ruin your trip and leave you very uncomfortable. My favorite thing to use in these situations is the Aloe After Sun Soother.
10. Insect Repellant is Really important for Your Bali Trip
Packing for Bali definitely requires insect repellant for outdoor activities or being out at dusk. Tropical climates tend to have a lot of bugs, so if you are prone to mosquito bites, don't forget to pack insect repellant.
It's never fun to be itchy and scratching while trying to enjoy a vacation. People swear by this insect repellant that is travel-sized, effective for mosquitos and a lot of smaller bugs.
Related Post: 5 Tips for Supermarkets in Bali
Packing List for Bali
Passport with at least 6 months of validity
Driver's License and insurance card if you plan to rent a car
A hardcopy of your Travel Insurance policy
A copy of your vaccination record
Medications
Flip flops for the beach
Sandals for outfits
Sarong or coverup
Beach attire
T-shirts / tank tops
Shorts
Water bottle – Can't drink the tap water and this will help reduce plastic use
Computer
Cell Phone
Things to Leave off Your Packing List for Bali
Jeans – Aside from denim shorts, Bali is much too tropical of an environment to wear jeans. You don't want to feel sticky and weighed down in denim. Not to mention, jeans can weigh a lot and take up space.
Heavy jackets – You will not be needing any heavy clothing whatsoever. Hot and humid temperatures will maybe call for a light cardigan at night, nothing more.
Heeled shoes – It is not necessary to bring any heels with you to Bali. It is a very laid back, relaxing place. Sandals should certainly do the job, but if you really want to bring a nicer shoe for dinners, I would recommend some sort of wedge.
Travel Insurance for Bali
It may not be on your packing list for Bali but it's always a good idea to have travel insurance. It's one of those things you don't think is necessary until it's necessary.
We've had our share of travel mishaps so we don't travel out of the country without insurance anymore. Since you might be diving, or doing more active things that usual in Bali, make sure you plan ahead. We do our travel insurance through SafetyWing.
What to Pack For Bali to Protect Your Health
Since Bali is in an area with mosquitos and Dengue fever, you should always check current information on vaccinations or overall health issues check the Centers for Disease Control Indonesia Travel Page.
No inoculations are needed to enter Bali but you should be up to date on all typical vaccinations. Make sure you bring insect repellant. You also need to be mindful about sunburns and bring reef safe sunscreen.
Safety in Bali
We felt very safe in Bali. There have been issues in the past and hotels take safety seriously with guard gates and security checks. You can look up the latest safety updates here: Indonesia Travel Advisory Page.
Bali does not allow any type of drug use so don't pack anything questionable in your bag unless you feel like going to jail.
Additional Bali Travel Tips to Help You Plan Your Itinerary:
---
Our Favorite Travel Items

---
Save This Bali Packing List Post for Later? Pin it!
Other Packing Lists You Might Like: