So you're heading to Belize and wondering what needs to be on your Belize Packing List. This post has 10 things you might be forgetting to pack for Belize that will make a huge difference on your trip.
You will also find a general travel packing list with the usual suspects like a bathing suit and your passport including what NOT to pack for Belize. Last but not least is travel information regarding safety, health concerns, and entry requirements. This UnBelizable list is your one stop shop to prepare for your awesome trip to Belize.
If you are planning a trip to Belize, we have a few other posts you will find helpful.
This post contains affiliate links. If you book or buy something through one of these links, we may earn a commission. There is no extra cost to you – and it helps us to provide free travel guides to our readers. You can read our full disclosure here.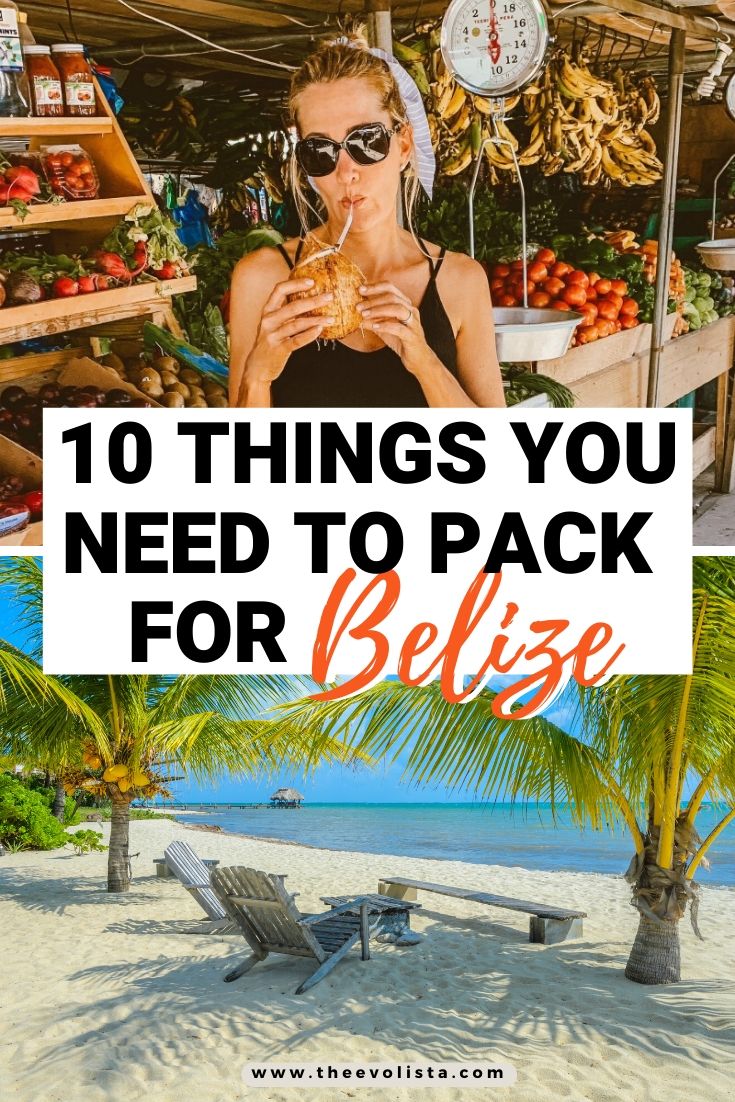 Weather and Best Time to go to Belize
The weather in Belize will definitely influence your packing list. Central America is close to the equator which means that instead of having 4 seasons, they have a rainy season (June – December) and a dry season (January – May).
The rainiest month is September and the driest month is April. The temperatures are always warm to hot and the humidity level stays pretty consistent year round. Light fabrics that dry quickly work really well in this climate.
What Do You Need to Pack for Belize?
Belize is a beach and jungle destination which means that most of your packing will be activity oriented, lightweight clothes and swimsuits. This is an easy place to travel with just a carry on spinner suitcase.
You don't huge tons of luggage. If you are an overpacker by nature, use our "must have" travel item, compression packing cubes, that allow you to pack more in a smaller bag. You'll wonder how you ever successfully packed before using them.
10 Things You Might Be Forgetting to Pack for Belize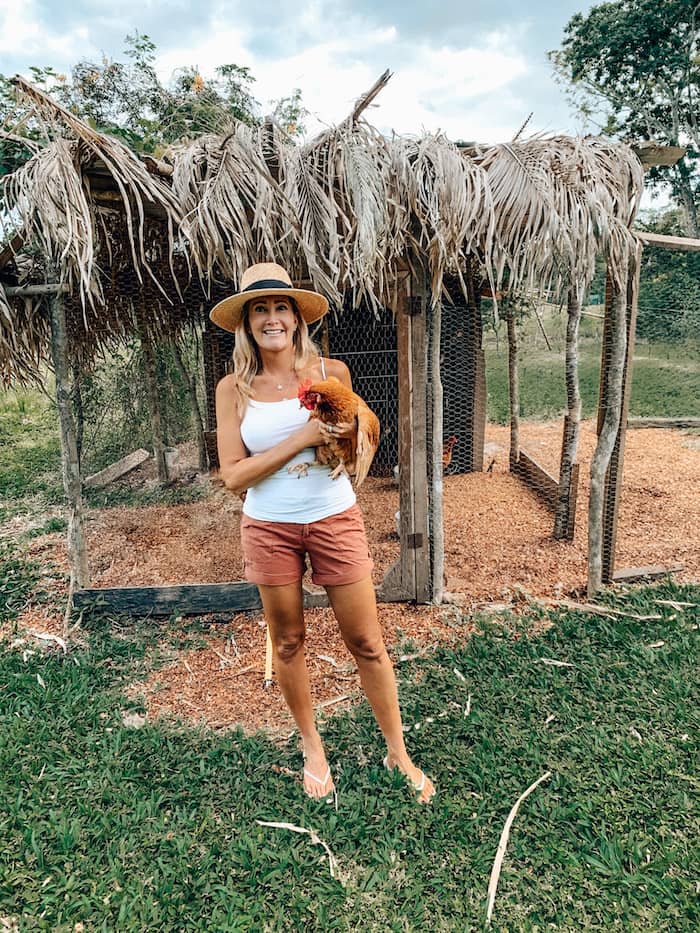 1. A Packable Hat Should Top Your List for Belize
The sun is hot in Belize and you will be out all day. This packable hat is such a deal, comes in multiple shades, and you can shove it right in your suitcase. I used to be the one forgetting my hat on the plane all the time, but no more.
2. What to Wear in Belize
Looking back at my photos, I wore the same almost every day and didn't wear a lot of the things I packed. My typical Belize outfit consisted of shorts and tank tops, a bathing suit, or exercise clothes.
TANK TOPS
Pack at least one tank top for every day of your trip. They take no space and you'll be thankful when you are in the heat. It's nice to have them all look a little different so it doesn't feel like you are wearing the same thing every day.
Loose fitting tops like this flowy tank or cap sleeve t-shirt or a crewneck sleeveless tank top works really well. A slim fit tank top or relaxed fit racerback also comfortable.
SHORTS
Lightweight cotton shorts like these are perfect for your Belize packing list. I also brought denim shorts that I wore constantly. Active shorts for running or hiking would work well too.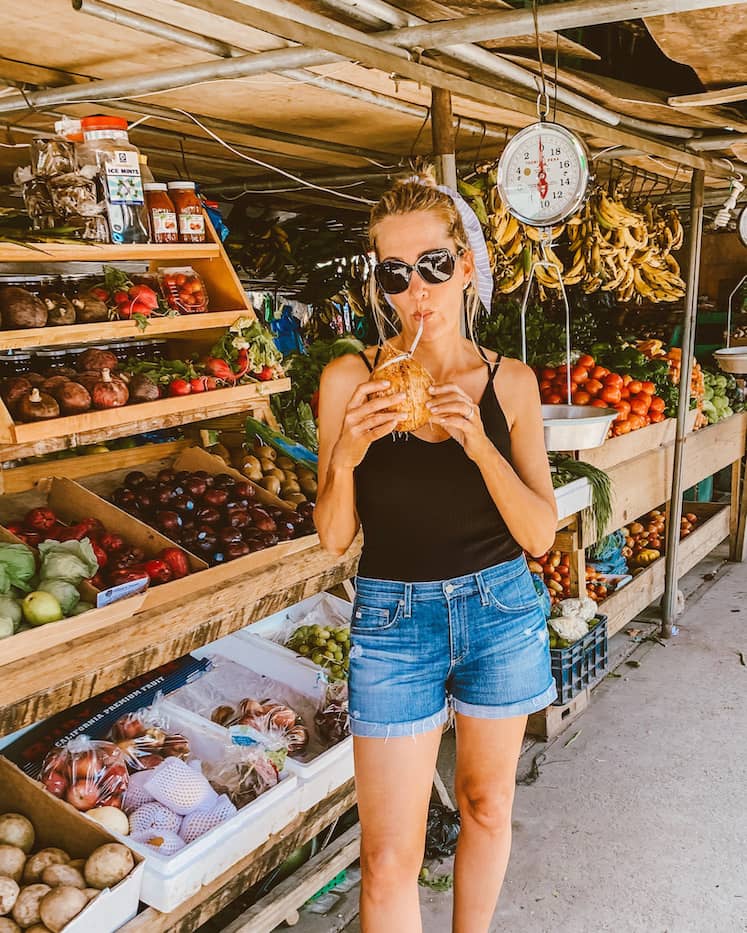 3. An AirTag Will Protect Your Belongings in the Case of Loss or Theft
Thanks to Apple AirTag, you have the ability to always locate your belongings. If your bag doesn't show up in baggage claim, just let the airline know where it is. If you misplace your backpack, just use your phone to track it.
We bought and AirTag 4 pack that makes the price per AirTag lower. We put the first one on the dog with this case. He didn't go to Belize but knowing your pet is safe at home when you travel is pretty great, especially when you have an escape artist.
The other 3 went into our bags so they were protected from loss and theft. Put them into inconspicuous places so you can be assured that you can track them.
Belize is an amazing country that gets unfair crime reports that are related to a small portion of Belize City. That said, when you travel, you need to protect your belongings.
RELATED POST: The 15 "Must Do" Activities in Belize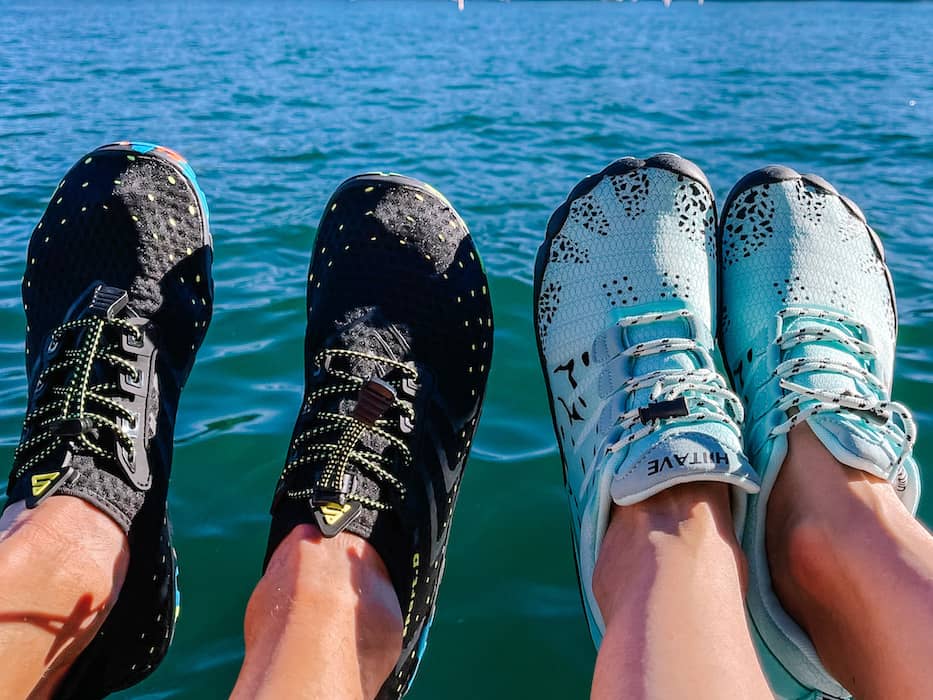 4. Water Shoes or Water Resistant Hiking Shoes Are a Must on Your Belize Packing List
Packing for Belize is really easy when it comes to shoes. You need water shoes, hiking shoes, and flip flops or sandals. That's it.
WATER SHOES
These Barefoot Quick Dry Water Shoes are inexpensive, very comfortable and will work perfectly for cave tours and beach outings. If you only need water shoes for this trip, these are fine.
It's worth getting higher quality Men's water shoes for hiking or Women's water shoes for hiking. They have better traction and the soles are more protective for walking over rocks and slippery wet surfaces. T
hese will see you through many trips and summer activities.
If you want more options, check out our post 10 Best Water Shoes..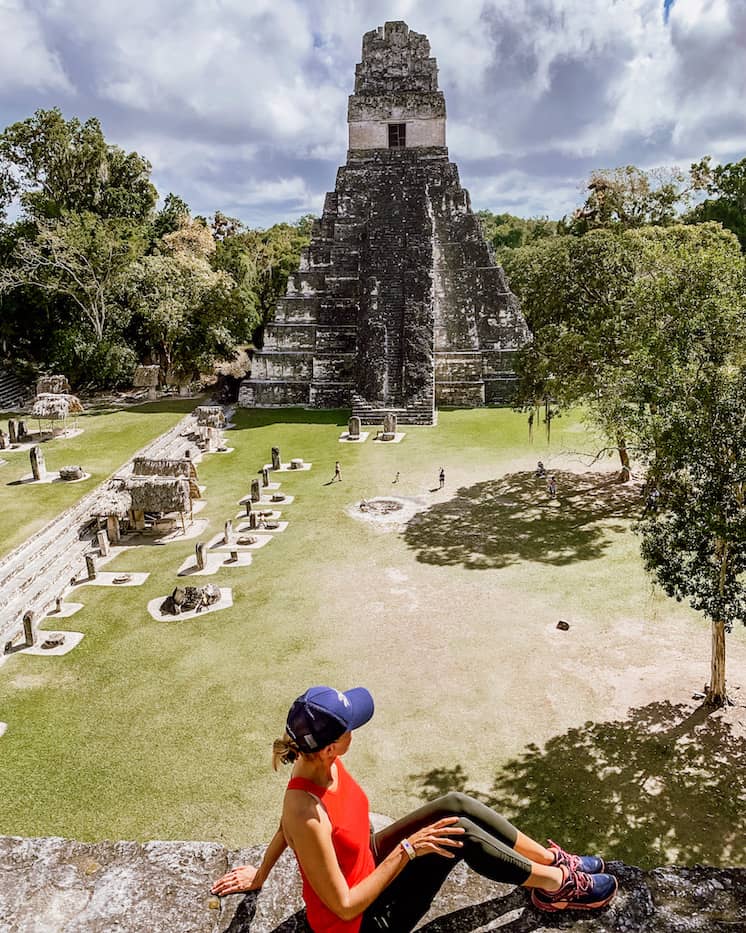 HIKING SHOES, WATERPROOF HIKING SHOES OR TRAIL RUNNERS?
I used trail runners for all our hiking activities because we visited during the dry season..
If you are traveling to Belize during the rainy season from June through November, a Women's Waterproof Hiking shoe or Men's waterproof hiking shoe would definitely be better.
FLIP FLOPS or SANDALS
Flip flops were our go to shoes for everything other than excursions. My favorite women's flip flops go with me everywhere. Guy swears these are the world's most comfortable men's flip flops. Who knows flip flops better than a surfer!
---
5. Day Pack for Your Belize Backpack
Don't forget to bring a daypack to Belize. You will be going on plenty of excursions and you need something that will hold all your stuff that's light and easy to wear.
---
6. A Dry Bag Should Be on Your Packing List For Belize
A Waterproof Dry Bag will protect all your belongings and can double as a daypack for a wet excursion. This one also comes with a waterproof phone case. When packing for Belize, you can just lay this flat in your suitcase.
I personally love this Roll Top Dry Compression Bag with traditional backpack straps or a single shoulder strap that allows you to wear it cross body. This bag will protect all your belongings and keep them completely dry even if they go overboard.
RELATED POST: Epic Flight over The Great Blue Hole Belize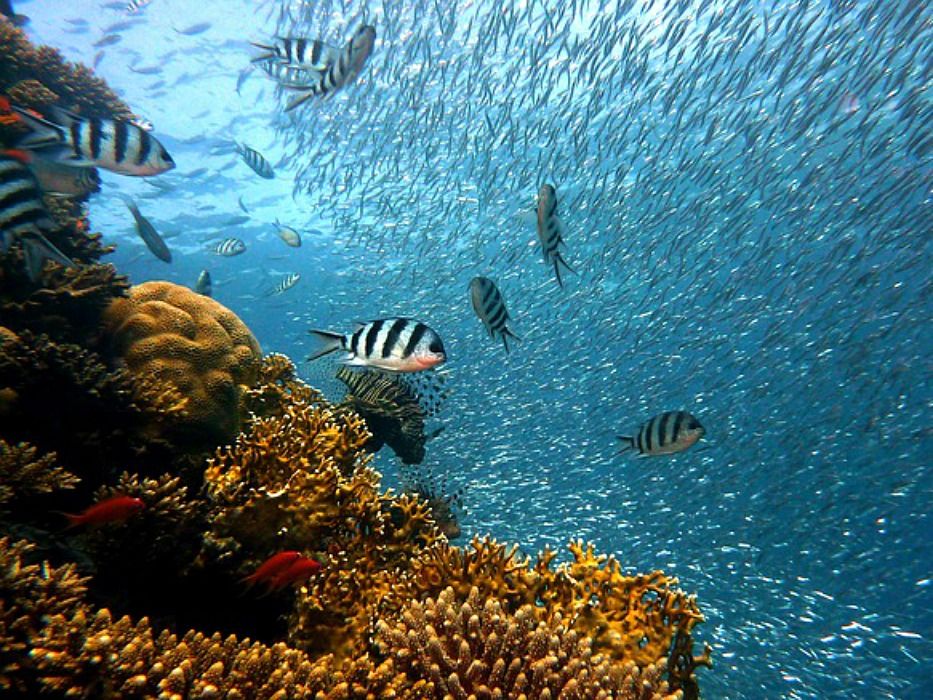 7. Belize Sunscreen needs to be Reef Safe
Everyone knows to pack sunscreen for a sun-filled vacation but is your favorite brand reef safe?
The Belize Barrier Reef is the largest reef system in the Northern Hemisphere. You are going to be chomping at the bit to take advantage of the incredible diving or snorkeling.
It's important to have a sunscreen with reef friendly ingredients. Our favorite sunscreen for active pursuits is Sun Bum because it's not greasy, water resistant for 80 minutes and safe for the environment.
8. When Packing for Belize This Amazing Bug Spray Should be on Your List
We luckily had no problem with insects in our hotel rooms but you definitely want to bring insect repellant with you for jungle activities or being out at dusk.
People swear this insect repellant is a miracle for mosquitos and a lot of smaller bugs. On Ambergris Caye and Caye Caulker, there's often a nice breeze which helps keep mosquitos at bay.
---
9. A Travel Towel is a Great Idea for Your Belize Packing List
A lightweight, fast drying travel towel packs into a small pouch and will definitely get some use if you are doing any water activities in Belize. Hotels won't always want you heading out with their towels so having your own is helpful.
Tip: get the body or beach sized towel. Having a small hand towel to dry off with is not very comfortable or effective.
The latest in travel towels is a sand resistant beach towel. We bought them for our sprinter van because they are quick drying, cute and perfect for the beach. They also pack easily for any trip.
---
10. Lightweight Waterproof Hooded Rain Jacket or Rain Poncho
There are plenty of activities in Belize that involve water and having a Men's waterproof, breathable jacket or Women's lightweight rain jacket that packs into a pouch is really important!
For people carrying gear like a camera, a hooded waterproof poncho might be more practical because it will protect you and your gear from the water. The Belize rainy season is from June to November when the highest rainfall occurs.
Since the weather will be warm, the rain jackets we recommended above are lightweight.. If you also do activities like visiting the ATM Cave, a light weight rain jacket or rain poncho will come in handy.
11. Underwater Camera
An underwater camera is ideal for your trip to Belize. The waterproof GoPro Hero 9 takes 5k ultra video and 20 MP photos. Add a GoPro accessory kit that includes a waterproof housing, diving filters, anti fog inserts and a variety of mounts that will help you capture lifetime memories of your trip..
We still love our GoPro Hero 7 which is half the price and still takes very high quality videos and photos. To take above and below water photos, you need this GoPro dome attachment.
RELATED POST: 20 Must Have Minimalist Travel Accessories
---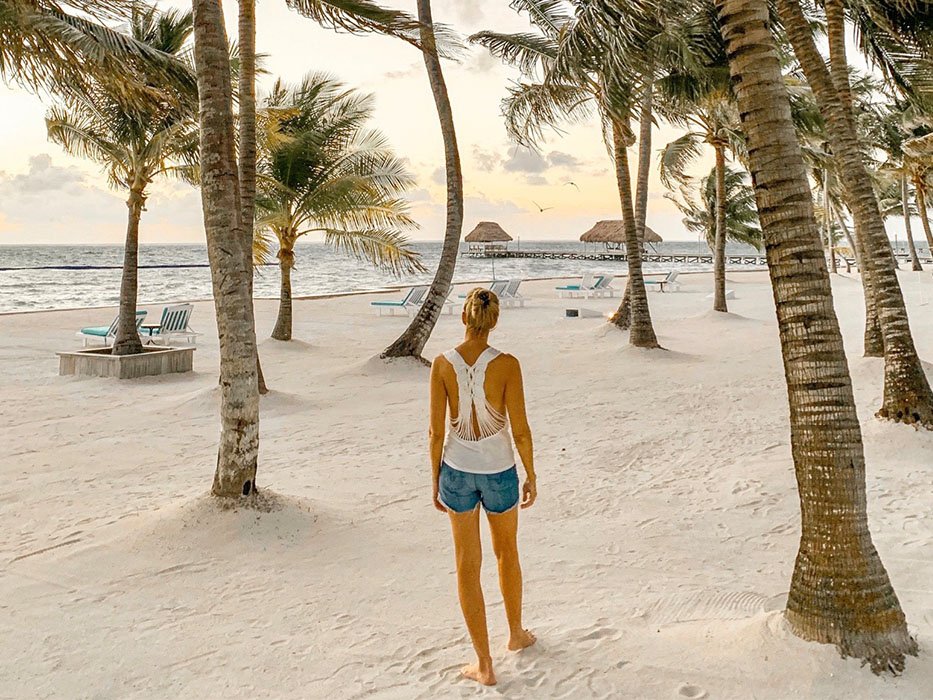 The Main Things to Pack for Belize
Passport with at least 6 months of validity
Credit cards, ATM Card and some cash
Driver's License and insurance card if you plan to rent a car
A hardcopy of your Travel Insurance policy
Flip flops for the beach
Sandals for outfits
Hiking shoes, hiking sandals or trail runners discussed above
Hat
Sunglasses
Daypack
Swimsuit(s)
Coverup or Sarong
Beach attire
T-shirts / tank tops
A long sleeve lightweight shirt for sunburn protection
Shorts (I packed denim shorts but you'll be more comfortable in lighter fabrics)
Workout clothes or summer hiking clothes for cave tours and hiking
Hiking pants for the jungle or horseback riding
Women: A maxi dress or lightweight dressed up casual outfit
Men: A nice short sleeve button down for men and a lightweight pair of pants
Toiletries – Shampoo, conditioner, brush/comb, toothbrush, toothpaste, glasses/contact lenses, reef safe sunscreen, insect repellant, prescriptions, medicine just in case, first aid kit
Computer
Cell Phone
Things to Leave off Your Packing List for Belize
Jeans – It's too humid in Belize for denim. Choose lightweight fabrics that are breathable. I did bring my denim shorts, which were fine.
Camo anything – I've read that camo is reserved for the military in Belize and that it's not true. Just skip it to be safe.
Valuables – Belize is so low key and there's a good chance you'll have an active vacation.. There's no reason to have expensive jewelry and watches. Leave it at home so you don't have to worry about it.
Drone – They're currently not allowed unless you have been hired to film in Belize. We had ours with us but didn't use it because it was prohibited at so many places including the Mayan ruins.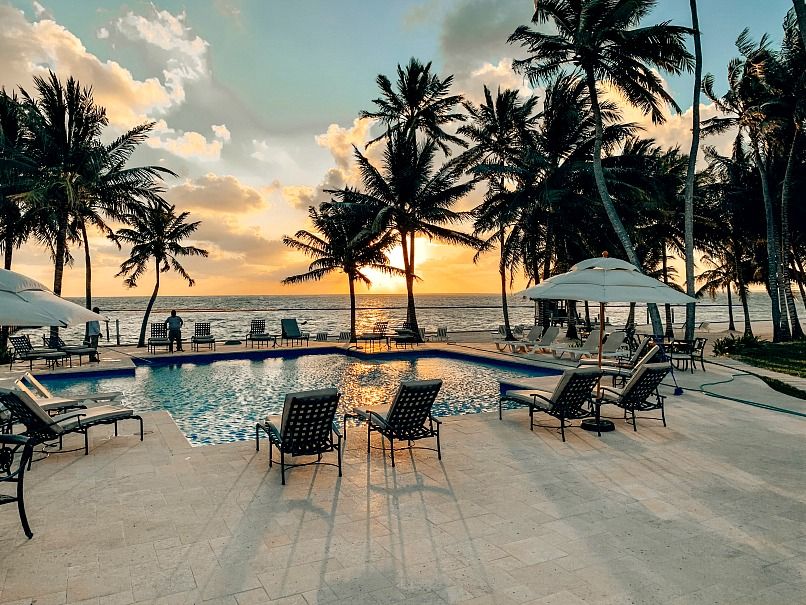 Travel Insurance for Belize
It may not be on your packing list for Belize but it's always a good idea to have travel insurance. It's one of those things you don't think is necessary until it's necessary.
We've had our share of travel mishaps so we don't travel out of the country without insurance anymore.
Since you might be diving, or doing more active things that usual in Belize, make sure you plan ahead. We do our travel insurance through SafetyWing.
Health in Belize
Like every other Central American country, Belize is a Zika risk area. No inoculations are needed to enter Belize but you should be up to date on all typical vaccinations. For current information on vaccinations or overall health issues check the Centers for Disease Control Belize Travel Page.
Safety in Belize
We felt very safe in Belize. Prior to our trip, we read some sketchy things about Belize City. However, when we were actually there and speaking to locals, there is basically a small area of Belize City that is unsafe. We have that in Los Angeles too so the things we read felt unwarranted.
Just note that the unsafe area is near the ferry that goes to San Pedro. So don't be walking around that area looking at your phone unaware of your surroundings, or wearing flashy jewelry. I'm sure you get the point. We took a taxi though the area and had absolutely no problem.
It's also worth mentioning that we never stayed in Belize City. We landed at the airport and went right to San Ignacio. When we went from San Ignacio to Ambergris Caye, we went through Belize city only to catch the ferry.
No visa is required for US, Canada, UK, Australia, New Zealand and many other countries unless you plan to stay for longer than 30 days. You can check for the latest safety updates here: Belize Travel Advisory Page.
Destination Posts You Might Like
Love This Packing List for Belize? Pin It!